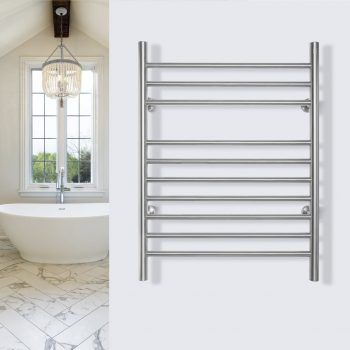 Upgrades to WarmlyYours Radiant Heating Towel Warmers Drive Significant Sales Growth
Dual connection, overheat protection, and expanded options for finishes contributed to growth in Q2 2022
Lake Zurich, Ill. – According to a recent industry report, upgrades to WarmlyYours towel warmers have resulted in significant sales growth.
WarmlyYours, a manufacturer specializing in radiant heating products including towel warmers and floor heating, released their "Q2 2022 Annual Industry Report" earlier this week. This report analyzes the sales of radiant heating products (by using WarmlyYours sales data as a proxy for the industry as a whole) within the wider context of the national housing and remodeling markets. One of the primary findings in the report was that recent upgrades made to towel warmers have helped drive a sizable uptick in product sales.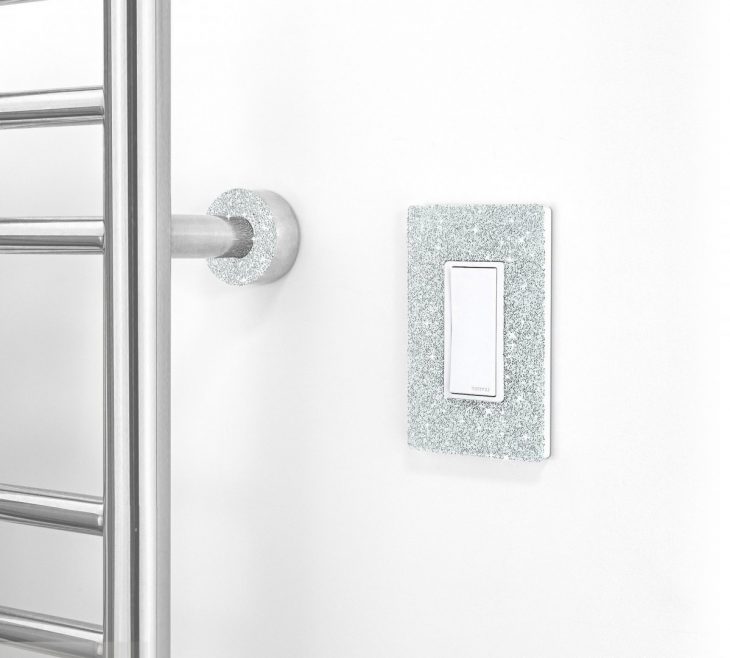 In Q2 2022, towel warmers grew 9.9% in US sales and 2.1% in consolidated North American sales. This seems to be in response to WarmlyYours upgrading several models with newly designed LED power switches along with TempSmart™, which is an overheat protection feature that prevents the towel warmer's surface from exceeding 167°F (75°C). But perhaps the most significant change has been that nearly all of these models are "dual connection," which means that the units can be used with their default plug-in connection, or they can be converted by a licensed electrician to become hardwired while maintaining their cETLus listed approval.
Two of the upgraded models, the Infinity and the Sierra, have contributed the greatest increase in sales volume, up 102.1% and 23.3% respectively. These models have been popular for WarmlyYours even prior to the upgrade but the new versions have accelerated their desirability. When comparing Q2 2021 (prior to the update) to Q2 2022, the Sierra and the Infinity went from just 9% each of total towel warmer sales to 11% and 19%.
In addition to the dual connection update, the Infinity and Sierra lines also expanded their finish options. The Infinity added matte black to pre-existing brushed and polished options while the Sierra expanded from just polished to also offering matte black and polished gold. For the Infinity, the new finish option accounted for 16.4% of Q2 2022 sales while for the Sierra, the new finishes made up 62.5%.
The Infinity can even be paired with Austrian crystal towel warmer accents to add a degree of visual radiance to complement the radiant heat of the devices.
Billen said that WarmlyYours made a concerted effort to increase the visual appeal of these models for towel warmer customers.
"People generally think about the functionality of a towel warmer first and foremost," said Billen. "But we understand that the towel warmer is a highly visible part of any room, and it has to add to the decor, not take away from it. By offering more finish options, we're able to ensure that everyone will be able to find the towel warmer that represents their personal style most accurately."
About WarmlyYours Radiant Heating:
For over 20 years, WarmlyYours Radiant Heating has offered the industry's most innovative solutions in radiant heating technology, from our flagship floor heating systems and radiant wall panels to snow melting systems, as well as comfort products, including towel warmers, mirror defoggers, shower floor and bench heating, and countertop heaters. With locations in the United States and Canada, WarmlyYours provides unrivaled personalized customer support from start to finish, featuring measuring and design services, 24/7 technical support, and our No Nonsense™ Warranty.
For more information, visit www.WarmlyYours.com.