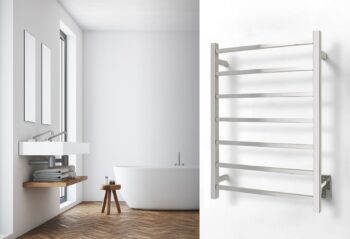 WarmlyYours Tahoe 7 Named Better Homes & Gardens 2023 "Best Overall Towel Warmer"
Lake Zurich, Ill. —A major lifestyle and design publication has named a WarmlyYours towel warmer "Best Overall" for the second year in a row.
Better Homes & Gardens has identified the polished Tahoe 7 as its "Best Overall Towel Warmer" for 2023 in their article "The 10 Best Towel Warmers of 2023 to Make Your Bathroom More Relaxing". This comes after the same prestigious designation was awarded to WarmlyYours's brushed Infinity towel warmer in 2022.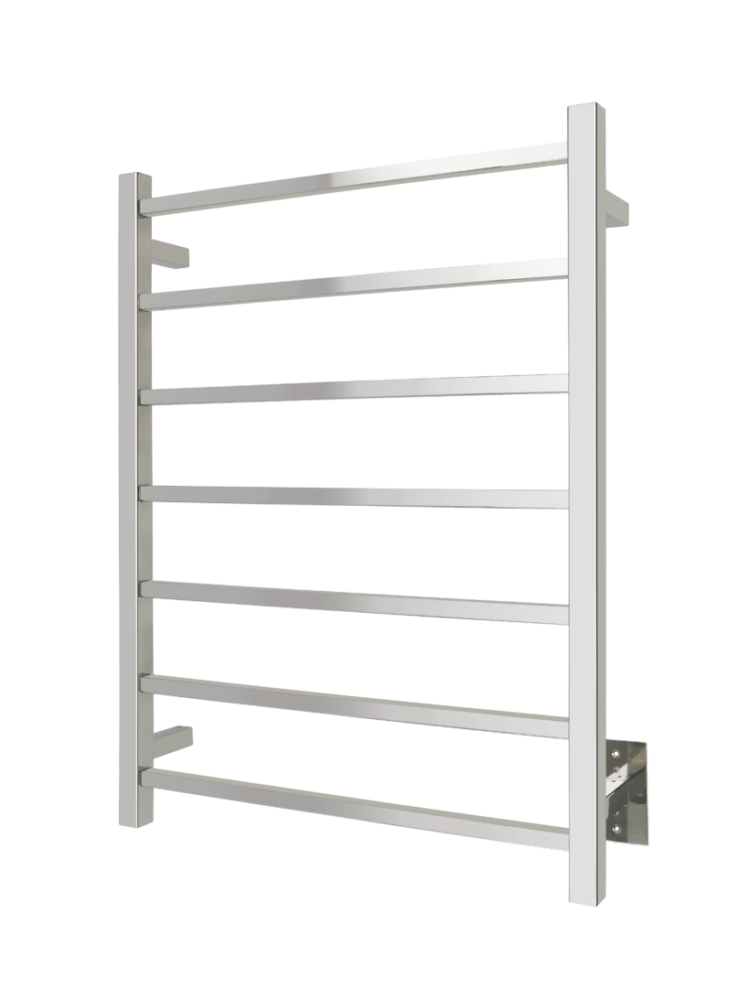 According to the article, the Tahoe 7 was chosen as the best overall towel warmer for a number of reasons such as its relatively large size, design aesthetics, along with its safety features, such as TempSmart overheat protection, which has proven to be very popular with our customers.
"We also love that this towel warmer is equipped with several safety features. To prevent overheating, the towel warmer is designed to never exceed a surface temperature of 149°F."
The specific model featured in the article was the polished Tahoe 7 but WarmlyYours also offers this 7-bar model with black and gold finishes. All of these towel warmers are hardwired for 120V and the Tahoe 7 has a heat output of 256 BTUs per hour.
Julia Billen, owner and president of WarmlyYours, said that the Tahoe 7 being named "Best Towel Warmer Overall" for 2023 by Better Homes & Gardens felt like recognition for all of the work that her company has put into improving the towel warmer product line.
"It's so reassuring to have this kind of acknowledgment not just once but twice in as many years!" said Billen. "It really feels like confirmation that we are not only providing our customers with the best looking but also the safest towel warmers on the market!"
About WarmlyYours Radiant Heating:
For over 20 years, WarmlyYours Radiant Heating has offered the industry's most innovative solutions in radiant heating technology, from our flagship floor heating systems and radiant wall panels to snow melting systems, as well as comfort products, including towel warmers, mirror defoggers, shower floor and bench heating, and countertop heaters. With locations in the United States and Canada, WarmlyYours provides unrivaled personalized customer support from start to finish, featuring measuring and design services, 24/7 technical support, and our No Nonsense™ Warranty.
For more information, visit www.WarmlyYours.com.