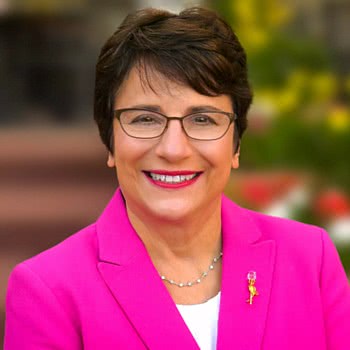 Webinar Offers Best Practices in Lodging Guest Rooms from a Universal Design Approach
Rosemarie Rossetti, Ph.D. is a powerful, internationally known speaker, trainer, consultant, author, and publisher who walks her talk. On June 13, 1998, Rossetti's life was transformed when a 3 1/2 ton tree came crashing down on her. Her life was changed in that instant!
In her new webinar, A Universal Design Approach: Best Practices in Lodging Guest Rooms scheduled for February 3, Rosemarie will help the audience tackle the tough questions in universal design, including:
Why is universal design important? What is universal design & accessible design? ADA regulations
What is the need for universal design features in guest rooms?
What problems limit independence in guest rooms?
What are design solutions to include universal design features?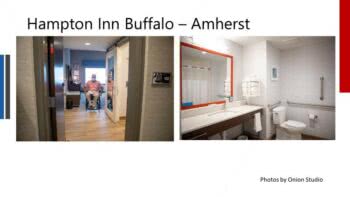 Rossetti, an inspiring entrepreneur, is rethinking design and building by spearheading discussions and experiments around re-imagined living spaces. Paralyzed from the waist down with a spinal cord injury, Rossetti looked deep within herself and found new strength and new resolve. Determined to take back her life and make a difference for others, she shares the lessons she has learned since that fateful day and demonstrates how to rise above misfortune and live life with conviction. Her presentations and continuing education classes for professionals and consumers help people integrate universal design, accessible design, and green building features into their home and garden projects.
For more information about the February 3 live webinar, go to: https://www.redvector.com/training-for-individuals/course-search/detail/?course=9da27eb0-1e28-491e-99c5-b8fbc87065ba There is a $99 charge for the accredited course which applies to most states and Canada.

About Rosemarie Rossetti. Rossetti speaks to and consults with meeting professionals to help them create a welcoming inclusive environment to ensure that they exceed requirements mandated by the venue and the meeting organizer for inclusion and diversity. In her program Accommodating People with Disabilities at Meetings and Events, she helps meeting professionals anticipate challenges to assure a more smooth, gracious and respectful experience for every participant. She is a Meeting Professionals International Inclusive Event Designer.
Rossetti and her husband, Mark Leder, are on a personal mission to influence those associated with the housing industry, government policymakers, and the public at large to address and meet the needs of housing for an exponentially growing aging population. Their goal is to provide accessibility for those who wish to stay in their homes for as long as possible, and accommodate multigenerational family and caregiving needs. For more information, contact Rosemarie at: 614-471-6100 or Email Rosemarie