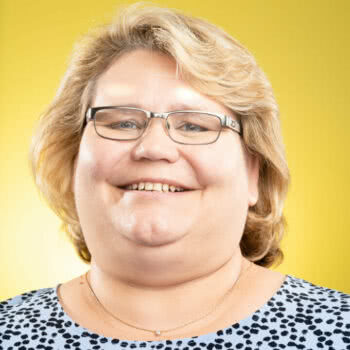 Carrie Smith Lays Out Retail Strategy – the Howard's Way
Carrie Smith, who recently rejoined Howard's in an expanded role as Senior Vice President (SVP)/Chief Merchandising Officer, is helping to transform retailing after the devastating effects of COVID-19 on that sector. Indeed, as noted in many research reports, the pandemic has altered not only retailers' financial outlooks, but their long-term directions. While some file for bankruptcy or lay off thousands of employees and liquidate stores, others benefit as consumers fix up their homes. KB-Resource spoke with Carrie Smith about retail's new mission.
KB-RESOURCE (KBR): Can you explain a little bit about Howard's and their reaction to the pandemic? Are you back in the stores?
CARRIE SMITH (CS): Our stores never closed. Appliance retailers are considered an essential business in the state of California. We're safe and we're careful. We follow all CDC protocols. Much of our success is due to our engaged leadership. We started a turnaround process 24 months ago. You know, retail didn't just succumb to disruption when the virus hit; it has been under disruption for a long time. Our leadership knew it and started addressing it two years ago. COVID just helped usher it along.
KBR: What does that mean, that COVID helped usher it in?
CS: Success sometimes spikes because of external forces. A big part of our success is because we are singularly focused on customer service – a need that our new leadership recognized 24 months ago. We realized that everything, and I mean everything, is tied to customer service[1]. When COVID hit, we made investments and developed guidelines including store cleaning schedules, PPE, and safety protocols. If customers choose not to come in, we launched more ways to shop including investments in Howards.com and virtual shopping to further assist those who wanted to shop from home. We felt a strong commitment to customers and associates, monitoring on a regular basis, and adding curbside pickup. We encouraged free next day delivery and we continued installing appliances without sacrificing safety.
KBR: Do these changes have to do with Howard's place in the market they work within? How long have they been in LA?
CS: Howard's has been in the LA market for 75 years – in fact, we are currently celebrating our 75th anniversary year. We are a well-known brand in the market. Howard's started when Howard Roach began repairing radios in the back of a sporting goods store in San Gabriel, California, and became a strong regional player. As retail changed dramatically, our success fluctuated. The larger players – the Best Buy's and Costco's and Walmart's – targeted electronics and grew, as well. The relevance of independents like us was waning. So, our leadership team did a deep dive and installed John Riddle[2], who was on the board, as President & CEO. He has led the effort to vet the company and uncovered where the opportunities were.
KBR: Where are those opportunities?
CS: Customers, of course. We tapped into our customer base. We quickly realized that like all companies, we needed to acquire new customers. So, we revamped the marketing team and John recruited a team with industry knowledge, including myself.
KBR: So, what's the secret? It can't just be customer acquisition, can it?
CS: It's meeting the customer where they want to be met, utilizing our product experts and providing the best customer experience which increases loyalty. We're in appliances and electronics. Business can't just be transactional. You'll never make money, or you'll have a hard time doing it that way because customers have too many options. Loyalty is the secret but so is customer experience. Having the right products at the right time and the right price, and then having an engaged sales team that is ready with the knowledge of service options.
KBR: Sounds pretty strategic.
CS: It is, but it's not just having a strategic review. It's positioning yourself in the market properly. We did a significant dive into the demographics of the LA/Orange County market where Howard's stores are located. We were covering the market well but missing the demographics of a lot of the space – the mid to upper range buyers. We were operating in the mid to lower, but the demographics were different. So, we pushed our mix. Today, our growth and target is mid to luxury. I came from the luxury side of the business and LA is one of the top luxury markets. So, our strategy involves continuing to invest in capital in new store locations and store remodels, in partnership with our vendors with the way customers want to experience brands.
KBR: Can you give our readers an example of that kind of commitment?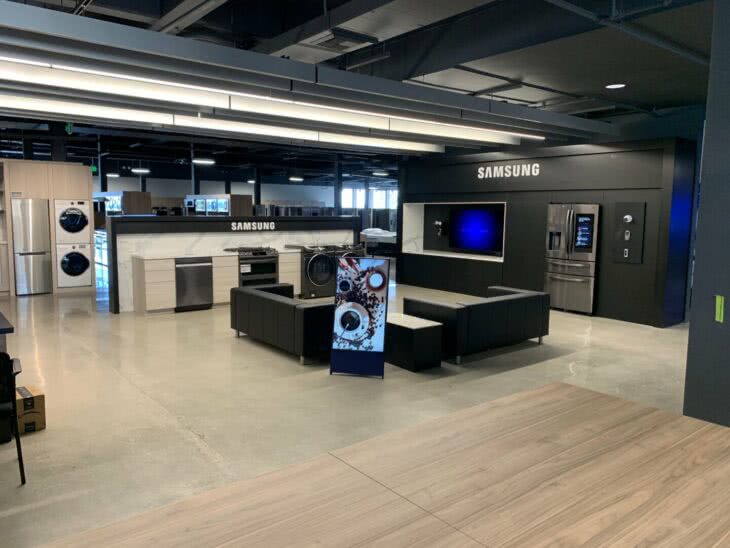 CS: Labor Day we opened a brand-new experience center in Long Beach, California, situated on the famed Pacific Coast Highway. This was hugely successful for us. The store functions as a luxury brand showroom featuring demonstrations of technology and connectivity, in-store kiosks, and live product vignettes. The flagship store includes "live" kitchens, laundry displays, a coffee lounge, a designer conference area, and a connected experience. The store is a playground for technology and the latest innovations. Customers can come in and experience the latest in technology and we bring everything to life. You have to realize that customers shopping for appliances probably haven't shopped for them for five, 10, or more years. They may not know what exists today! It's like that with any appliance, isn't it? Consumers are searching online, but online can only take it so far. A demo can bring the appliance to life for a consumer.
KBR: And that seems to play into your customer service focus, doesn't it?
CS: You know, it's the product knowledge that is the differentiation. Our competition is making huge strides in this business that they were not in before. Sure, we compete on price, but it's not just about price,[3] is it? We won't be outpriced, but a big part of our differentiation I learned years ago when I worked at the beginning of my career at Sears in team sales. A proprietary brand, sure, but it was the team sales that did the job back then. When a customer comes in to replace a refrigerator, the good salesperson asks relevant questions and uses the features of the appliance to sell it. That's something big boxes can't do because they really can't maintain a sales force of experts as well as we can.
KBR: So, can't you do that online? I mean, websites today are able to break down the features, functions, and benefits with clicks. Is your sales team approach that different?
CS: Look, you can communicate features and benefits online, but how do you replace what you're trying to replace? You have to ask questions of a salesperson, who then asks questions of you. It's a dialogue, not a monologue. The end result is putting the customer in front of the product that will serve the need. Interaction, a discussion, and selling then become less about the price and more about the value. In fact, if we have it in stock, we will deliver it the next day to the customer.
KBR: Carrie, do you find online leads to a store visit in those cases?
CS: Our chat capability is new, and our teams at all levels focus on expert service and product knowledge. Regional retailers have it, and some are doing great with chat leading to phone sales.  Having revamped the website, that's where we are going. We know the national accounts spent massively (Best Buy, Abt) on website updates. Our goal is to have a seamless online experience. But it will still boil down to customer service at the human level – not the algorithm level. For example, a salesperson reviews every order to make sure the delivery is 100% accurate for the consumer. That doesn't happen in automated response, does it?
KBR: How do you promote Howard's these days? What does your advertising strategy look like?
CS: Digital spending is the largest part of our budget. We are very strategic about where we live and who we want to target. Our customer base has grown significantly with over 40% of our overall business being new customers. Our website becomes the purchase portal and we're growing that year over year.
KBR: There are CEU training courses that say that – that the website is the most important marketing tool. That seems to be what you are saying.
CS: The website gives me the ability to tell my story and engage the customer. To click and come in to see. They see appliances that their neighbors have. They get inspired, so they visit our website and experience the choices. Our sales team engages with the customer to provide a personalized shopping experience. We are also integrated, and sales staff have iPads in every store to provide more engagement and to share options easily while on the floor. Today, it's no longer the salesperson taking notes and entering it into the system. The tablet is with them on the floor and they have that information in front of them all the time.
KBR: With COVID, how has that impacted your customer service thrust?
CS: Our approach is consistent with the vision of our leadership. For example, we take appointments via phone for the store. We chat. We connect with the consumer in the way they prefer. We want to make it easier for them in this environment. COVID-19 has wreaked havoc on retail. For example, our CEO John Riddle sent an email to consumers and customers who had open orders with us – a personal email. Who does that? He put in his phone number and, of course, his email. People responded. I know of instances when if the customer really wanted that order, but the supply chain was broken (as supply chains did during 2020), we'd offer to get a loaner out to them[4]. We are with the customer – not against them.
KBR: You've mentioned luxury in our discussion. And you recently launched your Marina Pacifica luxury brand showroom in Long Beach that includes iconic luxury appliance manufacturers that customers want. What brands do you consider "luxury?" Can you help our readers understand that word, which has changed these days? In other words, how do you define luxury?
CS: From my past, I know luxury versus premium sometimes gets confused. I've seen some of the articles from the Luxury Institute on your website about luxury. The way I look at luxury is it starts with a brand. Luxury is aspirational. Luxury is NOT a customer saying I want this set of features; it is brand driven.  It is experience, talking about the brand and brand recognition.
KBR: What are the luxury brands in your mind?
CS: There have been a number of manufacturers trying to enter the space in the last several years. You can have the best product in the world, but it will take a decade to build the brand as luxury. Even within luxury, there are tiers. Ultra-luxury is Sub-Zero, Miele, and others. I equate these to the top of the hill, Then there is Thermador, Viking, JennAir, Dacor who are mid-luxury. Those are the tiers I'm talking about, which are all governed not by us, but by the customer's perceptions of the brand. That's why those manufacturers pour money into building the brand image – to create that perception in the consumer's mind.
KBR: In your mind, how does the market shake out? I mean, as you segment your drive toward the consumer, how do you approach the consumer?
CS: I think in the luxury market one of the secrets is not driving direct to the consumer all the time. The consumer is using people – other people – to help make a decision. Think about it: 15% of decisions are only done for a replacement. In mass appliances, 65% is done for replacement. But there are two other pieces of information that are important to answer your question about slicing up the market. The spec home contractor is one. This is the person building three to five homes a year and putting in high-end appliances. But the bigger part of the pie is remodeling. Remodeling is driven by designers and architects. You see, in that case, I'm not marketing to the consumer, it's the designer and architect recommendations that I want. I have to market to the trade. So, it's understanding the right demographic when it comes to luxury, which has to do with zip codes. We are expanding the Howard's brand into the showroom; Marina Pacifica was part of that strategy; partnering with brands and trade to bring in new clientele.
KBR: That must make the brands you are dealing with excited to work with Howard's.
CS: Even in this difficult time we are making investments. That makes brands excited about our growth and partnership opportunities. There are no other independent retailers like Howard's. To have an independent retailer cover the entire market and differentiate from national accounts is, well, a huge reason to do business with us. For example, we recently partnered with Thermador. This was the first time that they partnered with a retailer to invite consumers to their showroom to see and interact with their product. We did all the marketing and planning and brought in our product experts to interact with luxury consumers and designers for a private shopping experience.  It was a very successful event.
KBR: If you had to sum up some advice for our readers for success, what would that word be?
CS: Nimble. You have to be able to switch on a dime and adjust your strategy based on the results you are achieving or not achieving. You know, the LA market isn't one market – it's 20 markets. It's diverse, changing, full of opportunities. You don't have to be huge to be successful, but you have to be laser-focused and touch consumers[5]. The whole selling experiencing is changing dramatically from a retail space. You can't look at it as a store versus dotcom anymore, but integrated sales opportunities adjusting to where and how customers want to interact.
[1] In THE MOST IMPORTANT SHIFT IN RETAIL HISTORY: 10 Essential Truths for Omnichannel Growth report by Inmar Intelligence, a leading data and tech-enabled services company, the first truth is "To Sell More Products, Stop Selling Products." They point out retailers need to take advantage of intelligent data to proactively meet customer needs. "When you offer customers exactly what they need, when they need it, sales won't just happen — they'll blast off." Throughout the Carrie Smith interview, she demonstrated this core belief in her approach to retail.
[2] CEO magazine profiled John Riddle in November 2020 and said, "John is helping Howard's remain true to its roots while it becomes one of the most recognized retailers for innovation and technological advancement."
[3] THE MOST IMPORTANT SHIFT IN RETAIL HISTORY: 10 Essential Truths for Omnichannel Growth report by Inmar Intelligence second "truth" is: It's About Value, Not Price. The report said: "Savvy customers aren't just looking for low prices. They're searching for incredible values. With the right data, you can make sure you're always offering the right products, at the right time, for the right price. And that's exactly what value shoppers love."
[4] There is something to this approach. According to Accenture, nearly three-quarters of respondents to their research survey, called The Big Value Shift, of 8,529 consumers across 19 countries in June 2020, (73% of respondents) expect to feel most comfortable passing their leisure time at home and prefer to socialize at home over the next 6 months.
[5] "If there's one thing the pandemic revealed, it's that there's a very real need for human connection." This is what Katie Kochelek, a marketing specialist at Frank Mayer & Associates, in her post, "2021 predictions for retail and the point of purchase industry." The piece also pointed out that, "The past year has really emphasized the importance of "connection," whether it's person-to-person or brand-to-consumer. And this new appreciation for its significance will be key for the point of purchase industry."