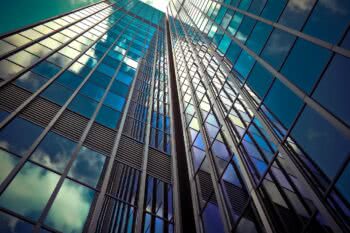 How Will Societal Shifts Impact Architecture? Global Designer Luis Vidal Explains
Madrid-based president & founding partner of luis vidal + architects relays 5 major changes in store for the 2020s and their reflection in modern architecture
Blog contributed by luis vidal + architects.
This decade – perhaps another roaring '20s – will no doubt be one of the most exciting and fast-paced decades in recent memory. With the rapid pace of tech, climate and business innovation, I expect that we will continue the pace – cramming 100 years' worth of "living" into the next nine.
Specifically, there are five "themes" that will lead to this societal acceleration, all of which will be reflected in our sweeping urban, residential, commercial and infrastructure designs:
The first is the coronavirus pandemic, which has already generated enormous changes in our day-to-day lives – in cities, in the workplace, our daily habits, etc. Architecture must match these advancements, both as a way to stay ahead of the curve and accommodate a changing populace.
Our next theme is the environment, a longstanding issue that remains a reality with climate change – rising sea levels, volatile weather, warming temperatures, etc. While COVID-19 has temporarily relegated environmental concerns to the background, they will no doubt return in the months ahead – leaving us with existential questions about our survival. Concerns over long-term sustainability will certainly "redial" the agenda altered by the pandemic. The question will become: How quickly, and how efficiently, will we respond to the need for systemic change in the way we travel, congregate and manufacture?
Our third "theme" is the digitization, artificial intelligence (AI) and big data that will transform and accelerate the way we conduct business, where and how we gather and travel, and ultimately the way we interact with our surroundings. This ongoing digitization has posed societal questions for years, but its rapid advancements in the '20s will force designers to inject new security and recreational features in any given design project.
Next, we move to financial resources: As a society, we have never seen the sheer size and scale of our current markets. Globalization has allowed us to invest heavily – and "cross-cuttingly" – around the world. This certainly has financial ramifications as budgets increase, new funding sources emerge and "innovation" gets pushed even further into the foreground.
Finally, our fifth accelerating agent is the social revolution currently heightening and set to lay the groundwork for a new generation. These social changes demand new levels of access to be built into our systems and destinations. This, coupled with increasing financial resources, equates to measurably larger and more significant design projects on the horizon.
All five of these factors will directly influence our architecture. But it goes even further: These changes will likely be reflected across two very clear lines of action.
The first relates to rehabilitation and transformation: In the coming years, many of the spaces we've grown to know and love may be rehabilitated and retrofitted – a transformation to equip them for the post-coronavirus reality. These retrofitted buildings, then, will have to be exponentially more sustainable and environmentally responsible (think self-sustaining processes for heating/cooling, etc.).
Further, our spaces will have to incorporate the new technologies that continue to shake up our day-to-day. Both as a result of the coronavirus and just innovation in general, we've grown accustomed to digital tools that provide additional layers of safety/security. In our airports, for example, these security and public health-related systems will become the norm.
Our architecture will be able to create entirely new technological spaces, which, at the same time, will have to be warm, inviting and "humanized." It's spaces like this where all five factors converge and our advances service the user, not the other way around.
The second line of action is the new building, which will go a step further in sustainability. In fact, we are already assisting in the construction of zero-emissions buildings with the ability to generate their own energy. The years ahead will see immense change in the layout and functionality of our buildings – and we expect to see many more LEED-certified spaces and self-sustaining systems built into the design phase.
The common denominator of both rehabilitated and new buildings will be "flexibility," a guiding principle that we've built our business around. Flexibility will be key to match the rapid tech advancements and the security measures we'll deem necessary for the foreseeable future.  Luckily, there are resources already in place to incorporate these transformations. Mark my words, the '20s will be a game-changer.
Let's not forget that the purpose of architecture is to improve quality of life, and in this decade, we are presented with the opportunity to substantially improve the way society inhabits, occupies and uses the planet.
If we are able to responsibly carry out this tall task, a better, brighter and more interconnected future awaits us. In it, we'll have answered the pressing questions of the present – including those posed by the once-in-a-century pandemic.
To learn more about luis vidal + architects, visit: https://www.luisvidal.com/en/.