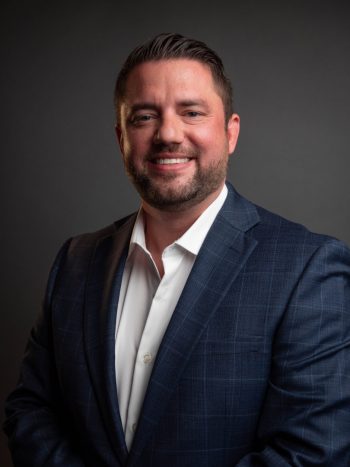 Modern Pro Solutions: Reinventing Home Services Through Innovation, Vertical Integration and Long-Term Value
CEO Bobby Tetsch shares his vision for making Modern Pro Solutions the "one stop shop" for home services
For many people, hiring home service contractors is a confusing, frustrating, and time-consuming process. Long wait times, delayed communication and high rates can often seem like the rule instead of the exception. When homeowners require several services from different contractors, these problems only seem to multiply. While the original problems eventually get fixed, there is little discussion of long-term value or cost savings.
Modern Pro Solutions, founded in 2016 by CEO Bobby Tetsch, seeks to reinvent the home services industry by integrating multiple services into its offerings, while maintaining a keen focus on long-term value. Over the past three years, Modern Pro Solutions has experienced incredible 4,900% growth, while creating subsidiary business arms in roofing, HVAC, consulting, marketing, data, and software. The company primarily operates in California, plans to expand to ten new markets in 2023, and will qualify to be listed on the NASDAQ within 12-18 months.
KB-Resource had a conversation with Bobby Tetsch to learn more about his philosophy of business, strategies for success and vision for reinventing the home services experience. Please read on to learn Tetsch's perspective on the current challenges and opportunities in the home services industry.
KB-RESOURCE: Please tell us more about yourself. What do you credit to your success in business, and what advice would you give to other entrepreneurs?
TETSCH: I'm originally from Smithfield, Virginia and have been in direct sales and leadership for over ten years. One thing I've noticed in every industry I've worked in is that the value of personal connection and effective communication is underestimated. If you're not able to connect with your customers, there's only so much that a computer can help you with. We build our team around effective communication, which improves our relationships with our customers and dealers and makes our team better, more well-rounded people. That would be my first piece of advice. The rest will begin to follow from there.
KB-RESOURCE: Tell us more about Modern Pro Solutions. How did you go about starting the company, and why?
TETSCH: In 2016, I started Modern Pro Solutions with some friends after noticing gaps and inefficiencies throughout the home services industry that I hoped to help resolve. As a vertically integrated business, Modern Pro Solutions is able to offer homeowners and dealers opportunities that many others in the industry simply cannot. Right now, our services are heavily focused on solar energy, batteries, generators, and roofing, and the company is in the process of expanding into HVAC. We have filed to be a publicly traded business and are on track to be listed on the NASDAQ within the next year and a half.
KB-RESOURCE: What strategies have proven valuable in your company's growth, especially during COVID?
TETSCH: Making data-driven decisions is always essential in business and has proven especially useful during times of uncertainty like COVID. Despite advances in technology, the home services industry in many ways remains archaic. Modern Pro Solutions took full advantage of the technology available to us during the pandemic, doing assessments by drones when needed and holding virtual meetings with homeowners to ensure everyone's safety and comfort.
Regardless of the pandemic, we have always found it essential to provide our customers long-term value instead of simply chasing revenue. Many homeowners are not fully informed about the financial burden of utilities, upkeep, and warranties, often through no fault of their own. Our team helps educate our clients with the most up-to-date and relevant information to help them save money. We practice full prescription-based selling – looking at the mortgage, warranties, utilities – and determine where to save in multiple dimensions over time.
KB-RESOURCE: What trends are you seeing today, with the economy heading toward a potential recession and the rise in energy prices?
TETSCH: Modern Pro Solutions focuses heavily on solar panels, which is a great industry to be in with recent trends. Recent legislation such as the Inflation Reduction Act, which locks in rebates and tax credits for solar upgrades for ten years, will prove beneficial to homeowners looking to upgrade and will help stimulate the industry.
In California, strain on the electrical grid and the potential for rolling blackouts remains an ongoing challenge. To circumvent this, many homeowners are not only choosing solar but are installing backup batteries and generators. The rise in energy prices has certainly encouraged many homeowners to make the switch. It's been very rewarding for our team to sell products that help save our customers money while also helping the environment.
KB-RESOURCE: Where does Modern Pro Solutions plan to go from here?
TETSCH: In addition to launching our HVAC services and expanding our dealer network, Modern Pro Solutions is in the process of expanding to ten new markets across the Midwest by the end of 2023. Every product we sell helps the homeowner save money and adds value to the economy. It's hard work but good work, and a very exciting industry to be involved with. My vision is to create the largest network of authorized dealers in the nation, and make Modern Pro Solutions the one stop shop for home services in California, the Midwest and beyond.
To learn more about Modern Pro Solutions, please visit: www.modernprosolutions.com.

About Modern Pro Solutions
During one of the most challenging economic times for businesses, Modern Pro Solutions has maintained its focus on building a lean, vertically integrated business capable of delivering sophisticated home service solutions. As a result, Modern Pro Solutions has not only been able to navigate through the Covid-era, but has found a way to thrive within it.
With a focus on customer satisfaction and strategic business planning, MPS has grown into a multi-product business that has increased revenue year over year, and expanded its reach into new markets across the United States.
Through establishing preferred partnerships with vendors and finance partners, MPS is able to deliver dynamic opportunities for dealers and significant savings to homeowners.