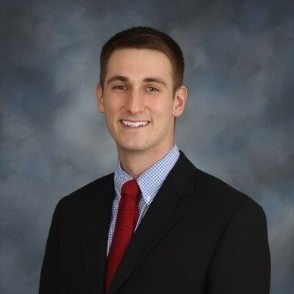 The Insider View of Bosch Thermotechnology's New Heating and Cooling System, the QV Series
KB-Resource found the Bosch Thermotechnology Commercial QV Series Heat Pumps are Quiet and Compact so interesting, we circled back for a one-on-one interview with Bosch Thermotechnology Product Manager, Ian McIver to get additional insights.
---
KB-RESOURCE: What inspired Bosch Thermotechnology to develop this new heat pump focusing on noise?
Ian McIver: Noise has always been a pain-point in the HVAC industry. In smaller commercial spaces, for instance, eliminating extra noise can be a critical component in ensuring customer satisfaction. After conducting extensive market research, we set out to address this issue by creating a heat pump that operates quietly and is compact enough to fit in small commercial spaces. With the development of the QV Series, Bosch has provided one of the most comprehensive sound performance offerings on the market and is a game-changer for smaller commercial spaces. The overall lowest sound rating for the commercial QV Series heat pumps is 53dB, making it an industry benchmark.
KB-RESOURCE: Are the products suitable for new construction and retrofit applications?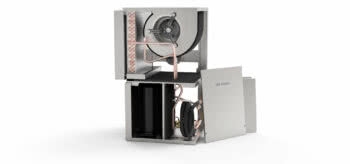 Ian McIver: Yes, the QV Series is a compact cabinet, allowing it to be easily integrated into new construction or retrofit spaces. The system also features flexible installation components. The blower systems on the QV's horizontal cabinets are designed to be easily reconfigured on the job site. Installers can switch the blower discharge arrangement from end to straight through discharge in just a few minutes. The QV Series is also a cost-efficient option for new construction and retrofit applications. The system's efficient blower technology helps to reduce power consumption, resulting in lower operating costs.
KB-RESOURCE: Are there specific commercial building applications more suited for this technology? For example, hospitality?
Ian McIver: We see the QV Series being a great improvement for light commercial applications. This includes condos, exposed or drop ceiling office spaces, hotels, and even schools, where heat pumps can be close to working or living quarters.  In these application settings, the quieter sound output makes a large difference in comfort. Because of this, the QV Series is an excellent solution for designers looking to improve NC ratings in commercial spaces like school classrooms and corporate office spaces.
KB-RESOURCE: Is there a noise standard that you measure the units against? We've written about Quiet Mark, but are there other US standards involved?
Ian McIver: All testing was conducted in accordance with AHRI standard 260-2017. AHRI 260 Sound Rating of Ducted Air Moving and Conditioning Equipment established the procedure for determining the sound power ratings for water source heat pumps.
There are five configurations that can be tested: Ducted Inlet, Casing Radiated, Free Inlet, Free Inlet/Casing Radiated, and Ducted Discharge. We present our data for the two most common, Casing Radiated and Ducted Discharge.
At Bosch Thermotechnology, we present sound power data, as it is a true measurement of the noise produced by our equipment. Sound pressure, on the other hand, which is measured by some manufacturers, is just a perception of that power and can be affected by numerous test environment factors.
KB-RESOURCE: Did Bosch do research in advance for the development of the product? What research was conducted?
Ian McIver: In 2015, Bosch engineers and product managers began brainstorming ways to further optimize our heat pumps. First, they surveyed more than 500 users from across North America to learn about their purchasing criteria. Reducing noise ranked high on the priorities list at #4, second only to efficiency, reliability, and price. Importantly, noise was rated the greatest source of dissatisfaction by participants.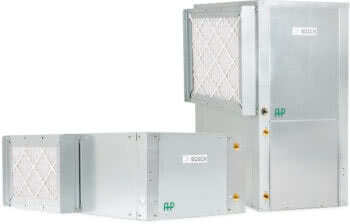 The development of the Bosch-patented noise insulation technology was the result of years of research and collaboration between Bosch Thermotechnology and Bosch Electric Drives (ED). The two main areas of improvement for the heat pumps were our patented compressor encapsulation and the implementation of a new ECM DEC Star blower. The patented compressor encapsulation operates alongside an insulated blower and cabinet, which all work to reduce the noise produced by our units. The ECM DEC Star blower utilizes a proprietary high efficiency housing, Axial Flux motor, and Genteq Variable Speed ECM Technology.
Extensive testing was conducted to achieve the most optimized noise reducing setup of the QV Series heat pumps. All of this work culminated in successfully reducing the noise produced by QV Series heat pumps by up to 7-8 dB. We believe that we have launched a system that is the industry leader in noise reduction and has given commercial properties a quieter HVAC experience.