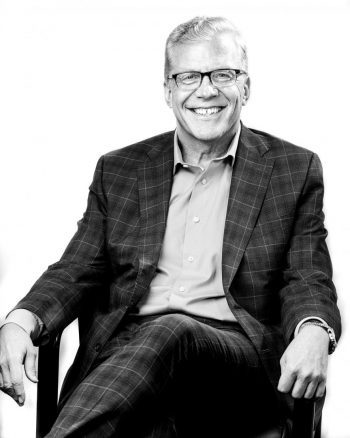 Upfront with an Industry Leader: President & CEO John Riddle
Established over the last 30 years, working in sales, marketing & product management of home appliances and consumer electronics, John Riddle serves as President & CEO of Howard's, Southern California's one-stop shop for the best selection of appliances, TVs, and mattresses. Riddle, who developed strong relationships and channel knowledge with virtually every major big box, regional and on-line retailer in the U.S., led new business development successfully to penetrate new channels, markets and national customers in a broad variety of industries. Now directing Howard's, we asked him to discuss his journey, his challenges and share some of the insights he had gleaned over his years in the business.
___________________________________________________________________________________________________________
KBR: Your rich experience in retail obviously helped drive your successful turnaround at Howard's. Can you speak to how some of those experiences played a role?
RIDDLE: For me, it's a combination of having grown up in retail and spending my career with large OEMs. At retail, you focus on sell-through and the consumer. In the OEM world, you are constantly looking for the best mousetrap (retailer) to showcase your portfolio. Retail of major appliances in the United States has gone terribly downhill, both in the presentation of product and the engagement with the consumer on the floor. Our Howard's Experience Centers, which drive "live" and connected product, as well as Howard's R.A.R.E. engagement with the consumer, changes all that. My lifetime experience before Howard's, enabled me to see clearly the path for disruption.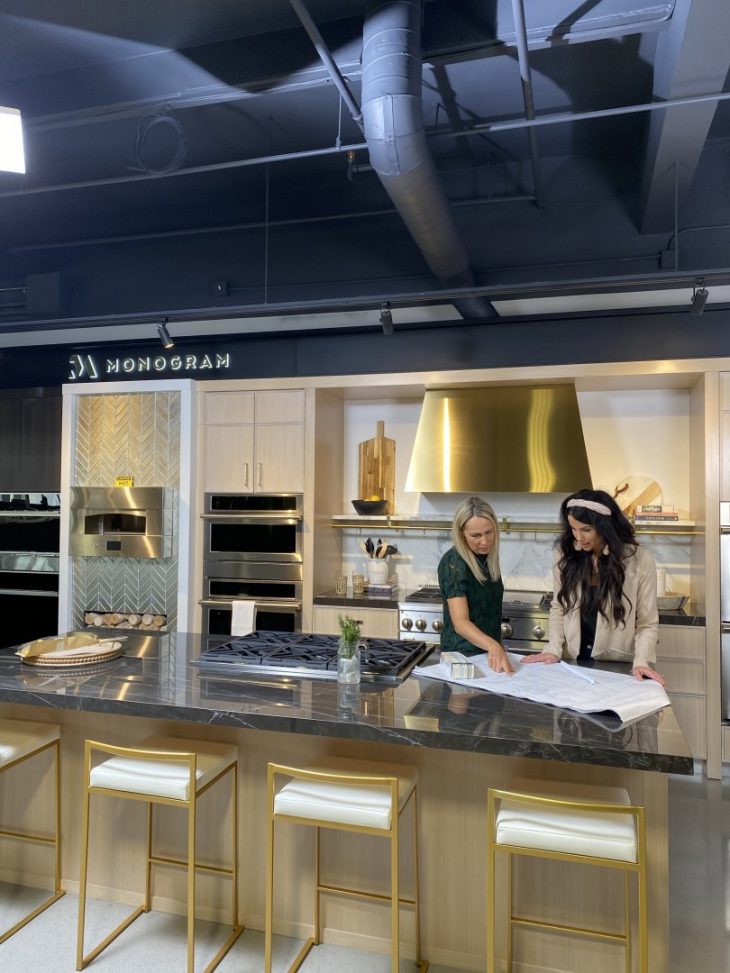 KBR: What's the biggest challenge you think a retailer faces today?
RIDDLE: Two challenges primarily, in my view: First, for this channel (Regional Retailers), it is having equitable allocations of product, from the OEMs. When I was Senior Vice President of LG Home Appliances, I lived at headquarters in New Jersey. No one told me I had to move there, but I knew from Maytag, Philips and Electrolux days, that you had to be at headquarters to get things done. Every Friday, I sat in an allocation meeting to ensure that fairness was achieved in allocations. William Cho, the CEO of LG USA, supported me. Today, the OEMs are unfairly allocating higher and preferred availability to large, big box retailers, with the national account teams at the OEMs, running the meetings. And, the OEMs have built themselves into a corner, with compliance penalties, etc., to encourage this unfair allocation of product.
Second is the challenge of the threat of pure play ecommerce retailers, like 1847 Goedeckers/Appliance Connection. 1847, as a public company, has leveraged shareholder investment for huge growth, similar to Amazon, and is being supported by the industry's OEMs and buying groups. This is a serious threat to every brick-and-mortar retailer, big and small.
KBR: There's a theory about blue oceans and red oceans[1] which has been around for awhile. How do you move from the red to the blue?
RIDDLE: At Howard's, we've already moved to the blue ocean. Our strategy is to focus #1 on the consumer and every employee or 3P/3PL is directed to do whatever it takes to solve, eliminate, any friction or issue for the consumer. Every consumer of Howard's who does rate us a 5 star is contacted and asked, "what could we do or have done differently?" OEMs have a big role in helping retailers move from the red ocean to the blue, by driving improved technology, robust product road maps, well thought out distribution policies and a value-added promotional cadence.
KBR: People are doing more and more online purchasing…do you see that as a fit for Howard's down the road?
RIDDLE: Short answer is yes; however, we do believe that consumers still want to touch, see and experience appliances in person. For customers who prefer to shop online, we are creating a seamless omnichannel experience where customers can experience products and get all the information that they need to purchase in a few clicks. We will have personalized features and functions including having a product expert at your fingertips to help answer questions in real-time, 24-7 concierge phone service to call in and get information on your order or delivery. We're offering more ways to pay including financing and split payment systems, SMS communications to easily get updates on your order, tracking your delivery and allowing customers to rate their experience right after their delivery is completed. Our goal is to make the online purchase process easy and hassle-free.
KBR: How important is employee retention in your strategy?
RIDDLE: It's imperative. Retail is tough and turnover during and post pandemic has been high for the industry. Howard's, according to ADP, is significantly below the California average, in rate of turnover. I believe our retention is driven by three things. First, we are an Employee Owned Company (ESOP) and the benefits of our share value increasing, far outweighs a 401K Plan. Second, Howard's largest investment in 2022 is education and training. We had one full time trainer when I joined the firm's board in 2018, we now have seven full time training staff members. I attended a Leadership Program at Maytag, that studied Jack Welch and the book "Straight From the Gut." When Welch was running GE, and they were struggling, he said the one thing he would never cut was Crotinville and their training/educational development program. I feel the same way and our people know we are investing in their development.
Third is communication. We push information, data, change, challenges, strategy to all areas of the company. Every month, since I joined, I host a Communication meeting with all employees. They can email to a confidential portal via HR, their questions, feedback, comments, for me to address. I never see these until they are read to me in open forum and it's a very easy way to stay connected.
______________________________________________________________________________________________________________
[1] For another heavy hitter who understood Blue Oceans, read KBR's review of Jim Inglis' Breakthrough Retailing: how a bleeding orange culture can change everything.
Howard's is Southern California's premier independent appliance retailer, committed to the customer experience. Through the RARE (Revolutionizing the Appliance Retail Experience) customer service initiative Howard's has revolutionized the traditional sales model, placing the customer at its center and guaranteeing a friction-free shopping experience. The introduction of the Experience Center concept gives customers a personalized and interactive shopping alternative with immersive demonstration and display centers designed to encourage informed purchasing
Editor's Note:
Accenture produces a lot of research regarding retail trends. One of their latest is The Store of Tomorrow by Ray Marciano, Managing Director, Accenture Strategy, Retail, Damien Veilleroy, Managing Director, Retail Lead Asia, Middle East & Africa, Jill lStandish, Senior Managing Director, Global Lead Retail, Thoumine Managing Director, Retail Lead Europe, and Brooks Kitchel Senior Managing Director, Retail Lead Accenture Strategy . They cite a 169% increase in ecommerce purchases from new or low-frequency users from their other reports (they do a lot of reports). They say things like "retailers have no choice but to adapt" or "shoppers want the store as part of their experience." They create something called "OMO" which they define as "Online-Merge-Offline" tell the retailer to use OR Codes. These pieces of advice can be found throughout the literature of the internet on retail, which makes the Riddle interview here that much more compelling. For example, in their piece, Accenture writes, "Few retailers are truly connecting the dots to optimize their online and offline operations." Part of the problem with connecting dots is you have to see them, as pointed out in this essay The Problem with Dots. Riddle not only sees dots; he is really connecting them and changing the definition of retail itself.