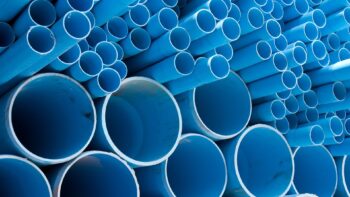 Vinyl Industry Responds to PVC Pipe Safety Report
The Vinyl Industry (VI) has published its response to a recent report by activist group Beyond Plastics. According to VI, the report contains false claims and misinformation regarding the safety of PVC pipes.
The Vinyl Institute issued a media statement and published a blog post that provides more detail regarding the false claims in the report. The organization indicated NSF International (National Sanitation Foundation) is also preparing a response to the inaccuracies in the report. VI has also shared a rebuttal "The Perils of PVC Plastic Pipes" Fact or Fiction?" from Dr. Chris DeArmitt, an independent scientist, who is committed to leaving the better planet for future generations.
In its response, VI points to the facts, research and the real-world use of PVC pipe for over a half a century as unequivocal proof that PVC pipe delivers safe, clean drinking water – which is municipalities nationwide are turning to PVC pipe to modernize water infrastructure systems.
About the Vinyl Institute
Founded in 1982, VI is a U.S. trade organization representing the leading manufacturers of vinyl, vinyl chloride monomer, and vinyl additives and modifiers. VI serves as the voice for the PVC/vinyl industry, engaging industry stakeholders in shaping the future of the vinyl industry. The U.S. vinyl industry encompasses nearly 3,000 vinyl manufacturing facilities, more than 350,000 employees and an overall economic value of $54B.