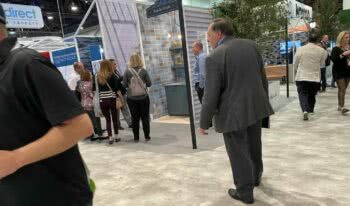 KBIS and IBS 2020 – Companies that Count
Mel Studach, an associate editor AD PRO — Architectural Digest, wrote 5 Kitchen and Bath Trends Spotted at KBIS wrote a lead sentence that is undeniable: "Of all the rooms within a home, kitchens and bathrooms are among the hardest-working—a trait that applies to manufacturers who equip them as well."
Studach acknowledges that over 600 suppliers were there, and twice that if you consider IBS. It's a big show. She boiled everything down to five trends from KBIS, saying "Connectivity and whole-home integration continued to play a major role across categories, while decorative details—from textured faucets to dark palettes—were a clear focus."
The five "spotted" trends are:
Faucet features your clients didn't know they needed
Less tech, more texture
Black's big bid
Tubs that are taking a stand
Metals meant to be mixed
Studach then supported those trends with the following manufacturer reviews with their products:
Delta's Glass Rinser
U by Moen Smart Faucet
Brizo's Kinstu Collection Hand Knobs
Rohl's new Miscelo Bath Collection
Fisher & Paykel's Minimalist Collection
Caesarstone's Dark Collection
American Standard's Studio S Collection
Kallista's hotly anticipated collaboration with Workshop/APD.
Rohl's Graceline Pulldown Kitchen Faucet
Smeg electric kettle and toaster sets
The Usual Suspects
Usually, if you are one of these manufacturers, you expect coverage like this. And you get it, pretty much all the time.
But what about the forgotten? What about the hundreds of other companies who fit her positioning definition: "Connectivity and whole-home integration continued to play a major role across categories, while decorative details —from textured faucets to dark palettes—were a clear focus." And even, what about those larger firms that never quite make the cut but meet the definition?
Granted, you can't cover 600 or 1200 companies – or can you?
Why can't more than the "usual suspects" get coverage?
Enter KB-Resource
We love the "usual suspects," but we also love all the companies who took the time and expense to exhibit at these shows! That's a huge investment, whether you are doing a 10 x 10 or the 100 x 100!
That's why we asked our "man on the show floor" to visit KBIS and gather his impressions. Besides, that "man" was also one of the Voices from the Industry and presented on an extremely important topic: social media. Jim Nowakowski, President of Interline, walked the show and agreed to share what he saw. This is his guest blog. Enjoy.
________________________________________________________________________________________________________________________________________________________________________
On the Show Floor with a Voice from the Industry
Guest Blog by Jim Nowakowski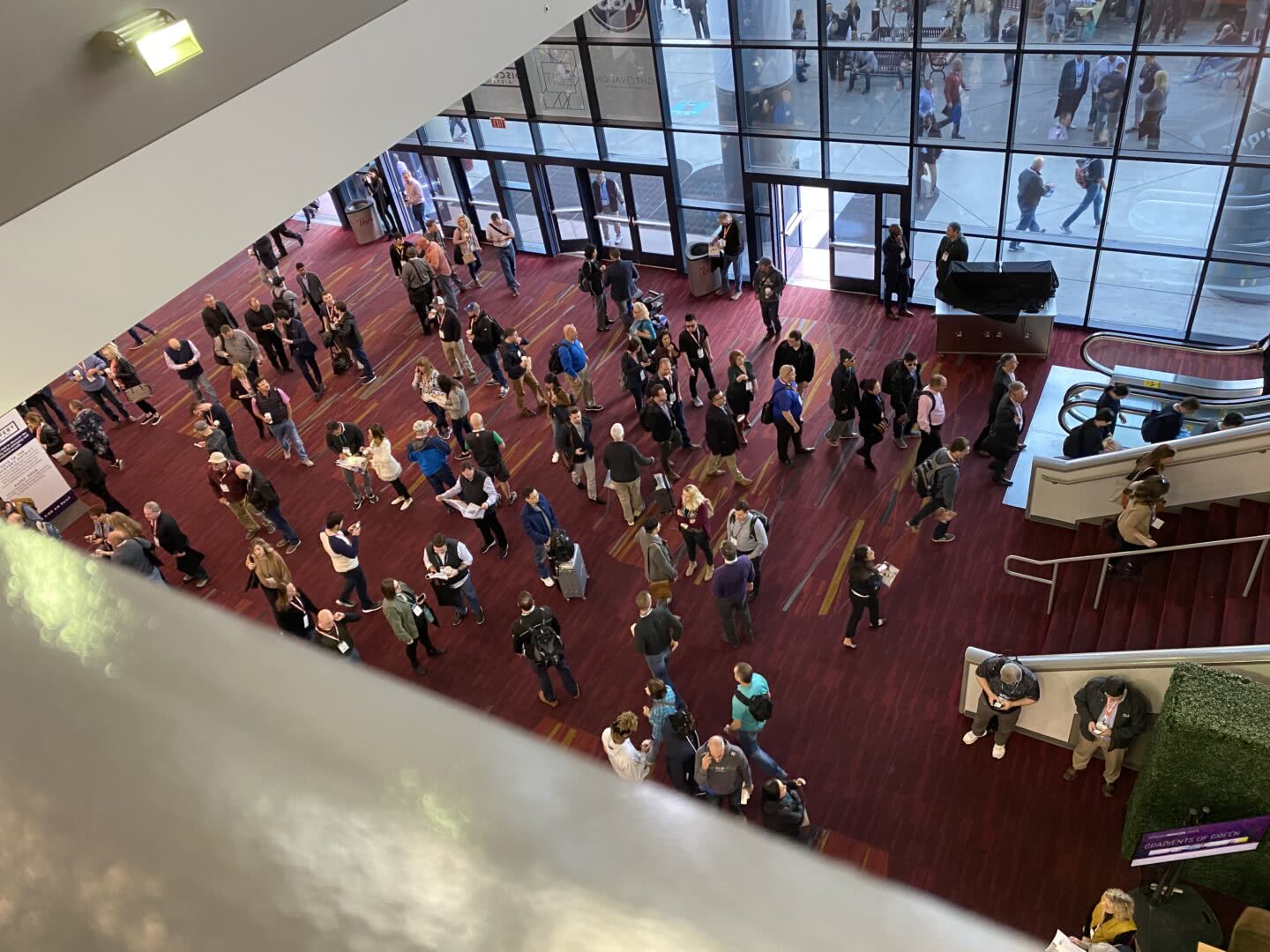 There's no doubt: it was a busy show. However, I took the time to visit with many of the fine manufacturers who spent their time and their money to be there, pitching the designers, remodelers, architects and builders who crowded the aisles. In addition to the crowd favorites, here's what I found during the two days prior to my presentation.
Resideo
The director of external communications was in the booth for Resideo Technologies, a spin-off of Honeywell International Inc. and is on the forefront of the next wave in consumer technology: the smart, connected home. Resideo carried with them the depth of Honeywell product technology, with a history of creating innovative, reliable solutions, and deeply rooted distribution channels. Their mission? Provide technology that delivers comfort, security and simplicity to the places people call home. They compete in vigorous markets, like security, home comfort, and water monitoring. With products licensed under the Honeywell Home brand, they work with more than 110,000 professional contractors, more than 3,000 distributors, and 1,200 original equipment manufacturers, major retailers and online merchants. Visit https://www.resideo.com/us/en to learn more.
Innovative Insulation
This is an insulation company out of Texas. Innovative Insulation began by marketing just one type of reflective insulation to homeowners in the Fort Worth, TX area. Within the first year, distributors were established throughout the country. The company ended its first year with sales exceeding more than one half million dollars and has grown to a multi-million dollar company. Innovative Insulation's radiant barrier product line includes several grades separated primarily between the DIY residential market and professional installers. Their booth was always very busy. As one of them told me, "This is the best location and we're always getting great information from remodelers." The product serves a variety of needs (www.radiantbarrier.com). It has a great blog section on their website, and plenty of technical material to educate yourself on the benefits of this extraordinary insulating product.
The Natural Stone Institute
The communications manager talked about educating and inspiring their members and affiliated professions like designers. They have many of CEUs and a lot of education goes into what they provide the industry. The Natural Stone Institute is a trade association representing every aspect of the natural stone industry. The current membership exceeds 2,000 members in over 50 countries. Two prominent publications—the Dimension Stone Design Manual and Building Stone Magazine—help them raise awareness within the natural stone industry and in the design community for best practices and uses of natural stone. "We have seen explosive growth in Design & Construction Week over the past few years, primarily due the draw of having so many big industry players all in one place," said NAHB CEO Jerry Howard. "The support of the Natural Stone Institute only further bolsters the prominence of this event. DCW has become the premier event for our industry, and we expect the 2020 show to be the best year yet." Visit https://www.naturalstoneinstitute.org/ to learn more.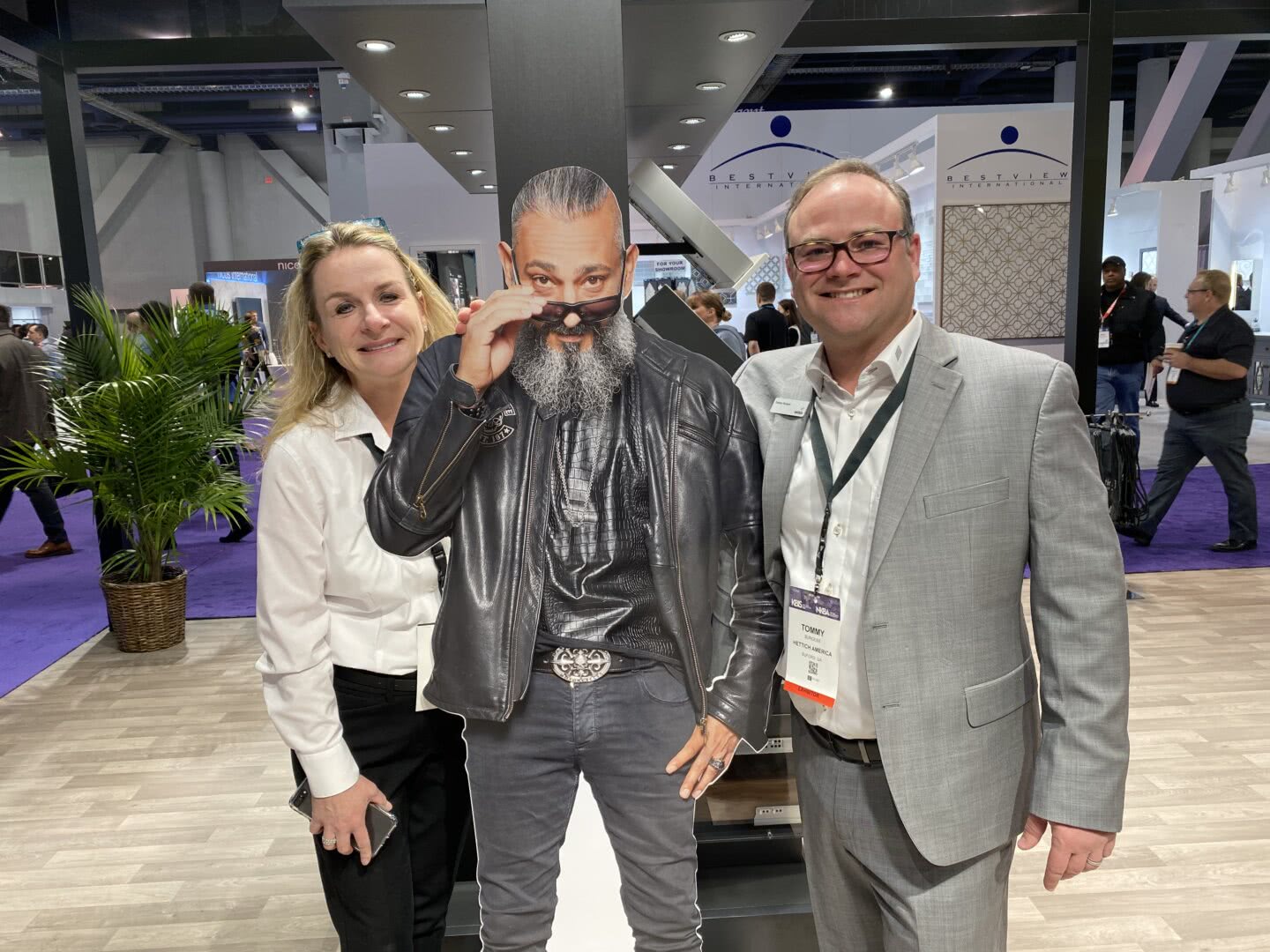 Hettich
With numerous innovations and never ending new ideas, Hettich drives trends that help shape the flexibility and multifunctionality of today's furniture concepts. Their technology for furniture makes a valuable contribution, and their passion shows through! Their great promotion of posing with the model cutout brought designers into the booth and allowed the company to showcase their hinges, drawer systems, drawer runners and more. Truly inspirational. Visit https://web.hettich.com/en-us/home.jsp to learn more.
Miele
This 120-year-old company makes ovens, steamers, rangers, dishwashers and much more. They are the only manufacturer in our branch of industry to test products such as washing machines, tumble dryers, dishwashers, and ovens to the equivalent of 20 years of use. This gives them the ability to offer unique reliability and peace of mind. Because "we're all consumers." Visit https://www.mieleusa.com/ to learn more.
Mitsubishi Electric
This company was founded in 1921 and has been at the forefront of Japan's technical ingenuity and product innovation. They offer a wide range of products and solutions, including air condition systems, energy systems, transportation system and much more. Visit https://www.mitsubishielectric.com/en/index.html to learn more.
Wilsonart
Wilsonart is driven by providing beautiful, hard-working, on-trend and high-performance engineered surfaces for whatever designers need to cover. For decades, their companies worldwide have given designers and builders the right tools for the job, no matter how specialized. Today, they bring you a portfolio of solutions both decorative and functional, that span retail, hospitality, healthcare, education, office and institutional applications – and a powerful website. KB-Resource already posted one of their product stories — Wilsonart New Quartz and Solid Surface Collections Reveal Fresh Designs Inspired by Nature. Visit https://www.wilsonart.com/ to learn more.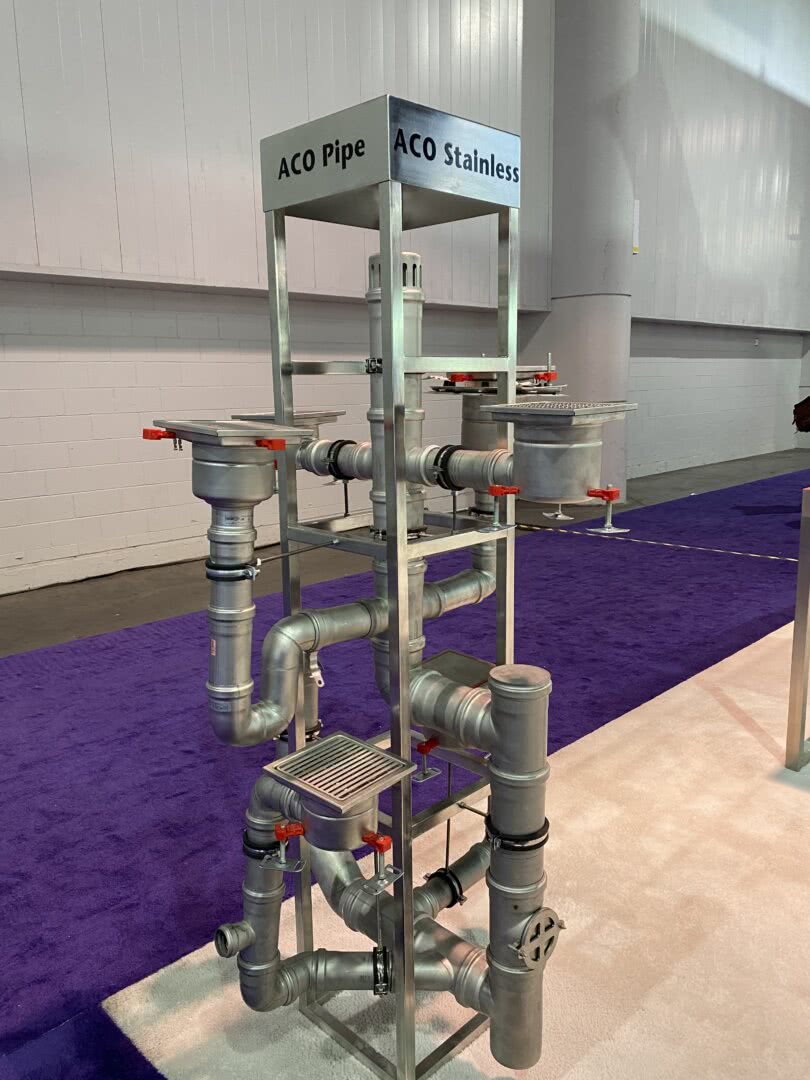 ACO
This family-owned company is currently growing into the next generation: the present and future of the ACO Group represent Hans-Julius Ahlmann and his son Iver, who officially joined the management of ACO Severin Ahlmann GmbH & Co. KG in 2012 as the managing partner. Iver Ahlmann assumes corporate responsibility and carries ACO's identity as a family business into the future. The ACO Group isn't a small company: it employs 5,000 people worldwide, around 1,650 of whom work at locations in Germany. They view their regional markets through the eyes of their customers, recognizing customers' needs and creating solutions that inspire. The basis for this is their broad product range, which can be combined within the ACO system chain to form holistic drainage solutions. Their booth was simple and effective. Visit https://www.aco.com/home/ to learn more.
Legacy Cabinets
The Director of New Business Development had great sales stories, including how perseverance ALWAYS pays off. Legacy's professional crafters create and construct cabinets in their state-of-the-art facility using top techniques and building materials. They also offer world class customer service as reliable as the cabinets themselves. Legacy has the expertise to serve a variety of markets. Visit http://legacycabinetsllc.com/ to learn more.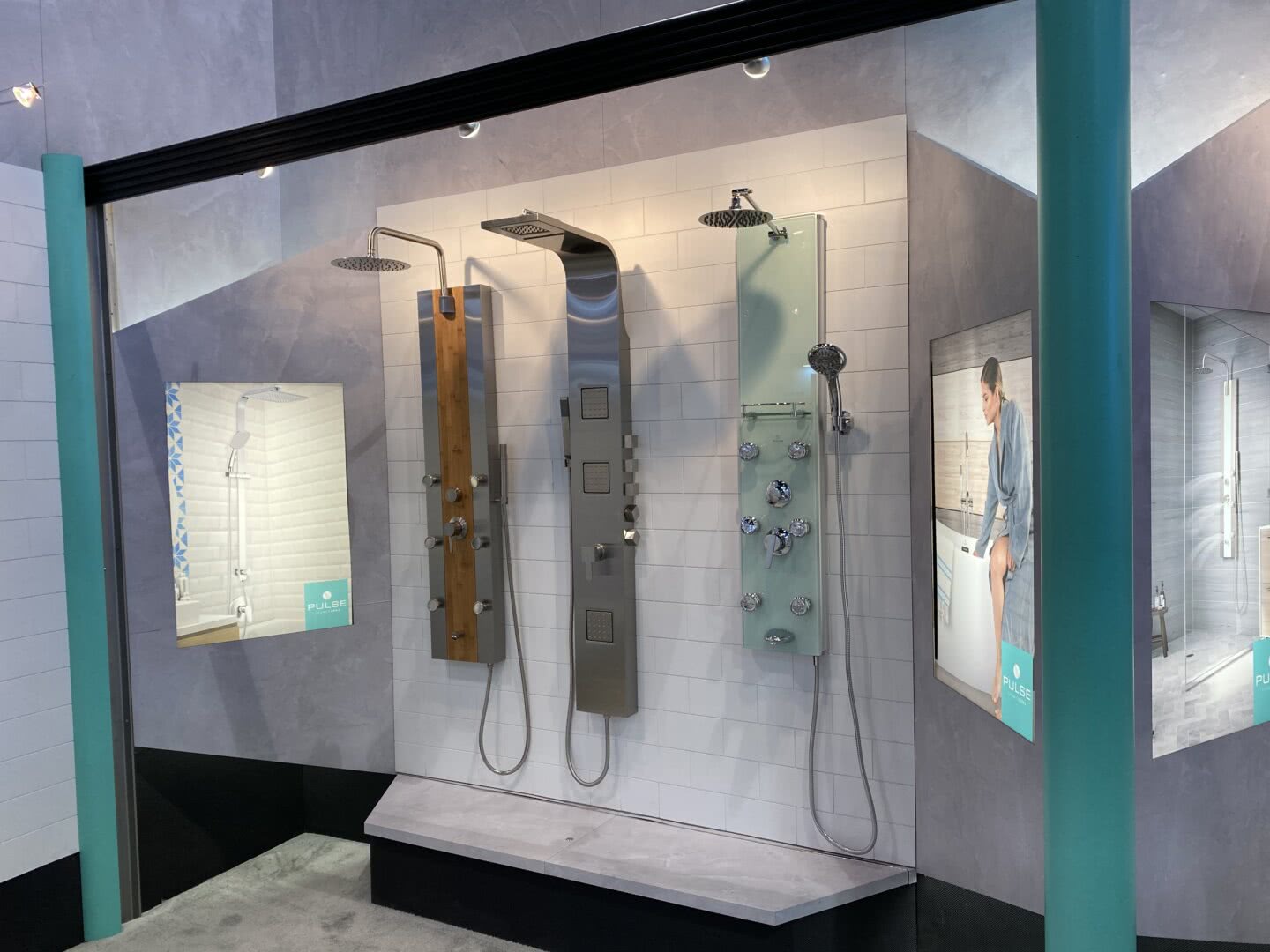 PULSE ShowerSpas
PULSE ShowersSpas, Inc. had beautiful displays and measured traffic. PULSE ShowersSpas commits to providing quality products, innovative designs, and flawless function at an affordable price. They claim having one of the most diverse lines of pre-plumbed shower systems on the market. They are dedicated to establishing, and more importantly, supporting an extensive network of authorized dealers throughout North America that display and sell their unique line of ShowerSpas and accessories. Visit https://www.pulseshowerspas.com/ to learn more.
Stevens Industries
They are the largest manufacturer of commercial casework and architectural millwork in the US. In 2015 the company was recognized as one of the fastest growing wood manufacturers in the US. Woodworking Network noted Stevens' business strategies have been key to the company's growth. In addition to quality casework, architectural millwork and award-winning textured-woodgrain panels, they also offer specialty lines of laboratory casework and furniture, music and instrument storage, and childcare furniture. Specialty brands include Stevens Advantage, StevensWood, Tot Mate, I.D. Systems and Techline America. Visit http://www.stevensind.com/ to learn more.
Hansgrohe (Axor)
This was a personal favorite. Axor offers individual solutions for discerning designers. Their comprehensive collections use extraordinary, globally successful products to focus on the bathroom in its entirety. Bathroom professionals and architects use Axor confidently knowing that they can plan an integrated, aesthetically pleasing and perfectly functional bathroom. Regardless of whether the customer prefers a purist, natural bathroom or a sensuous or natural concept. KB-Resource already published The AXOR Brand Introduces Luxury AXOR MyEdition Collection, Bringing Customization to Faucet Bodies and Cover Plates on their website. Visit https://pro.hansgrohe-usa.com/18863.htm to learn more.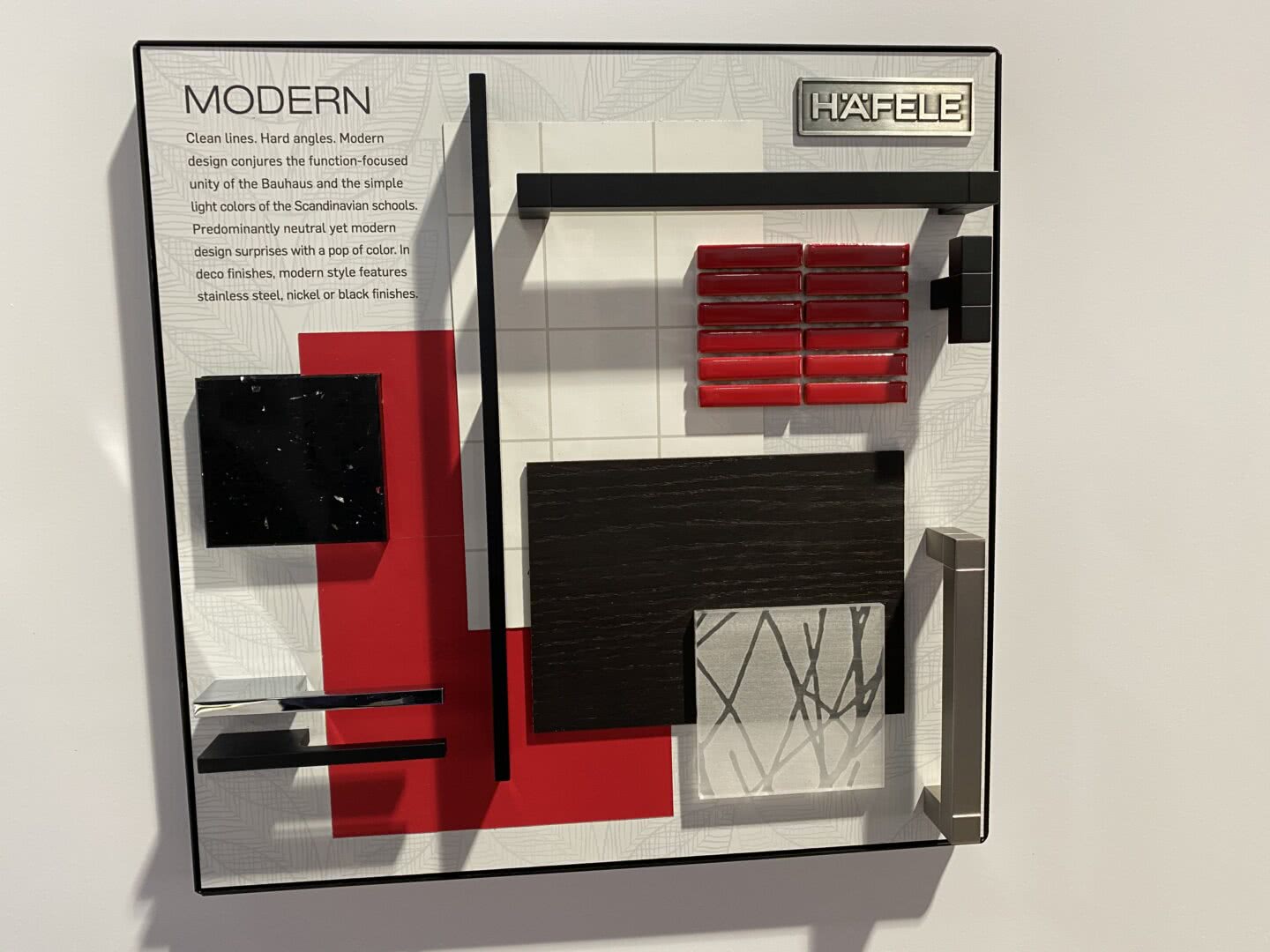 Häfele
Häfele America Co., a company that serves the US market with innovative services and solution, focuses on delivering functional hardware and specialty fittings to meet construction needs. Their booth was VERY busy as designers flooded it asking questions and "arranging" the hardware into combinations. They had a unique way to displaying hardware (which is usually put on a big board, on a wall and makes you confused looking at it). They told stories on their boards. It was unique. Their corporate offices and primary distribution center are in Archdale, NC, with regional distribution centers in Torrance, CA; Chicago, IL; Dallas, TX and Mechanicsburg, PA. Häfele is known internationally as a leading source of hardware, fitting systems, lighting and electronic locking systems. Visit https://www.hafele.com/us/en/ to learn more.
Benjamin Moore
They offer many CEUs to their design community and they are one of the most specified brands in the construction marketplace. One of the most recent AIM reports, Using Specification Analysis to Create a Marketing Strategy for Paint, points out their dominance. In that study of 3,084 projects, of which 145 are in the planning stage, Benjamin Moore was one of the dominant players in the projects. The reasons are obvious. When it comes to premium paints and stains for a home, Benjamin Moore sets the standards for excellence. They manufacture their own resins and proprietary Gennex® colorants, delivering superior performance and application properties in every product. Paired with their incomparable selection of authentic colors, Benjamin Moore's products are formulated to help achieve beautiful, lasting results every time is applied. Visit https://www.benjaminmoore.com/en-us to learn more.
Ashley Norton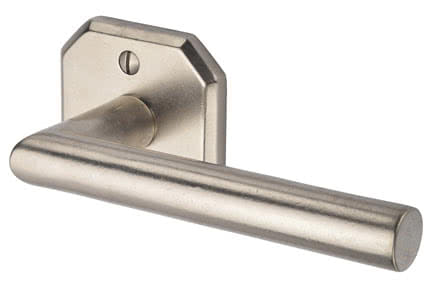 This young company was established in 1987. Ashley Norton has grown to become one of the leading designers and manufacturers of architectural hardware. They have developed a wide range of products including a collection of designs, finishes and styles that suit even the most discerning customer. KB-Resource has already published two pieces of content from this company: the Ashley Norton's Expanded Architectural Hardware Collections Blend Ergonomics and Style that was introduced at KBIS, and Now It's Easy for Designers to Coordinate Kitchen Cabinets AND Appliances with Ergonomic Pulls. Check them out at https://www.ashleynorton.com/.
F&D in Shower Tray
This company actually makes sales using Facebook! Forms and Design in Shower Tray has a history going back more than ten years of commitment to the manufacture of shower trays, countertops and linings of mineral filler. They undergo constant expansion with the aim of obtaining products designed to meet the latest European standards in terms of quality, safety and technical reliability. Visit https://www.fdshowertray.com/en/home/ to learn more.
TK Top Knobs
TK Top Knobs was founded in 1994 and began its climb in the North American decorative hardware industry to its claim of being the #1 manufacturer of decorative hardware for the professional market. Top Knobs partners with professional showrooms to display 30 product collections and 37 finishes of kitchen and bath decorative hardware and accessories. As a "design company" their products are not available at mass merchandising do-it-yourself stores. Top Knobs is available only from design showrooms. Visit https://www.topknobs.com/ to learn more.
Westbrass
Tucked among the many booths along one aisle was Westbrass, founded in 1935 by two brothers, Jack and Aaron Kagan, to serve the needs of all plumbing wholesalers on the West Coast. After becoming a premier distributor of plumbing products, the company was bought in 1985 by Max Homami (who was working the booth). Seeing a boom in the Home Improvement Industry, Homami's vision was to make Westbrass a leader in Kitchen & Bath Accessories. The Los Angeles-based company currently manufactures its own products made of the highest quality materials, selling a wide range of Plumbing Specialty Products, Bath Waste & Overflows, as well as Decorative Kitchen & Bath Accessories worldwide. Visit http://www.westbrass.com/store/pc/home.asp to learn more.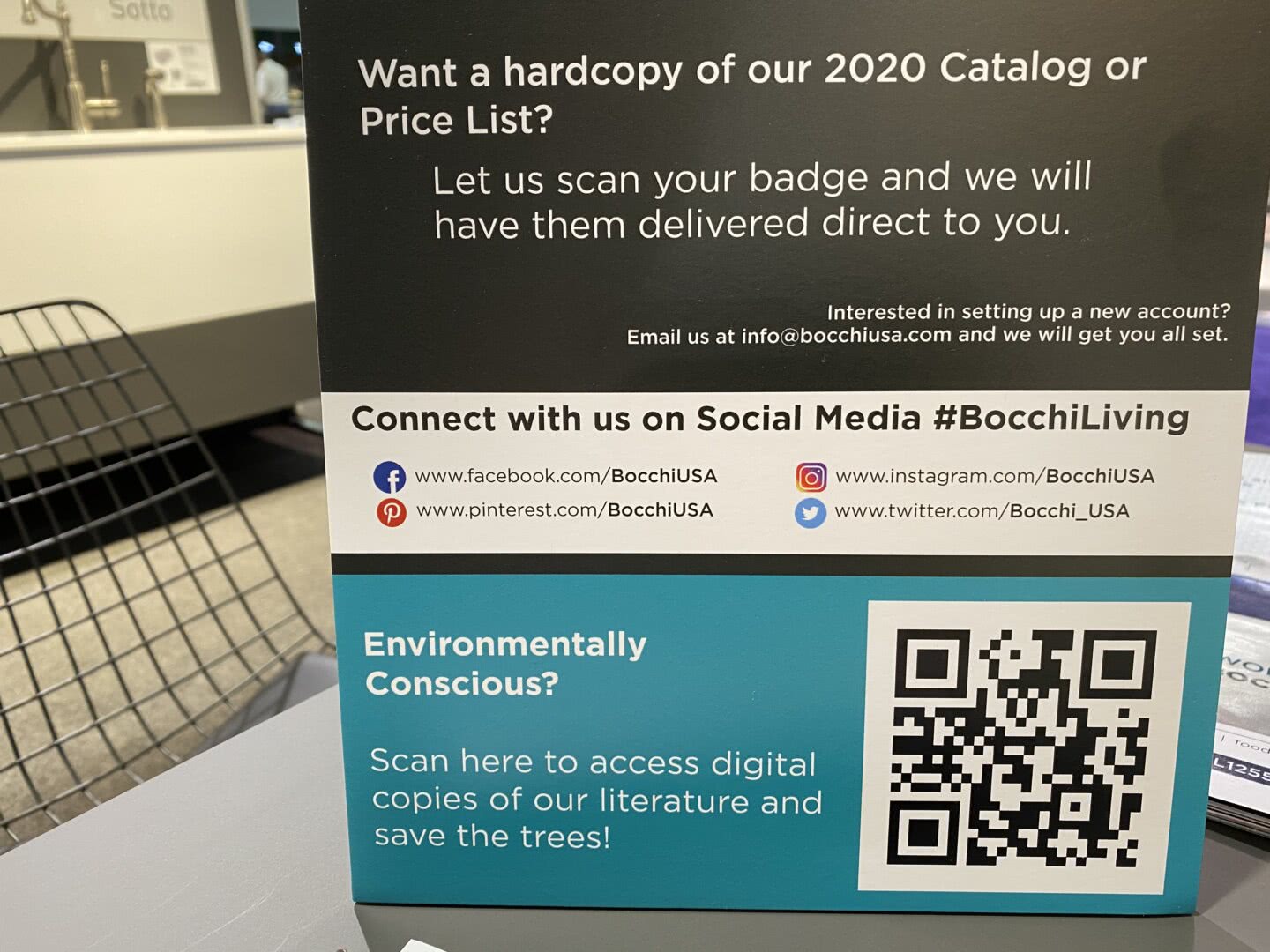 Bocchi
Bocchi has 67 years of experience and is a leading brand in the kitchen and bathroom products industry. Since its establishment in 1950, the values of Bocchi have never changed: creative and innovative excellence at every level, as well as care for people and for the environment. Bocchi's mission has always been to offer its partners innovative, high quality and creative solutions in products and services to provide a unique and valued experience. They were using a QR code to access all their literature and save trees! I wrote a blog that gets good reading about these devices: Do QR Codes Work. Check it out, and then scan the Bocchi code in the image and review their literature! Visit http://www.bocchiusa.com/ to learn more.
Krugg
After a combined 40 years of experience in the kitchen and bath industry, they focused on perfecting everyday utilities and rising above industry standards, pushing for constant innovation to transform user experiences. Their expanding product line of medicine cabinets and mirrors incorporates innovative features into timeless, distinctive designs that blend refinement with up-to-the-minute convenience. They pride themselves on service and quality. Visit https://www.krugg.us/ to learn more.
Jensen Medicine Cabinets
Rangaire Manufacturing Company, who makes the Jensen product line, has been a trusted partner and source for military, commercial and consumer products. Headquartered in Cleburne, TX, Rangaire operates from a 215,000 square foot facility that offers customers a single source for manufacturing and distribution. The cornerstone of their product line is Jensen Medicine Cabinets. A collection of medicine cabinets for both new construction, remodel and renovation. Take a look at their online catalog for a full line of commercial, military and residential applications:https://rangairemfg.com/.
INSIGHT: The Medicine Cabinet Marketplace 
Since two of the smaller companies discussed so far are medicine cabinet manufacturers, a closer look might be warranted.
Currently, there are 8,786 projects specifying "medicine cabinet*" in the ConstructConnect™ Marketplace. Sure enough: in examining this file, there was no one dominant specification. If any company, Bradley had over 200 of the projects carrying their specification.
Based on data collected by Accountability Information Management, Inc. (AIM) on "medicine cabinet" specifications, the following chart shows the breakdown of 453 projects in the "planning" stage out of the 8,786 projects available.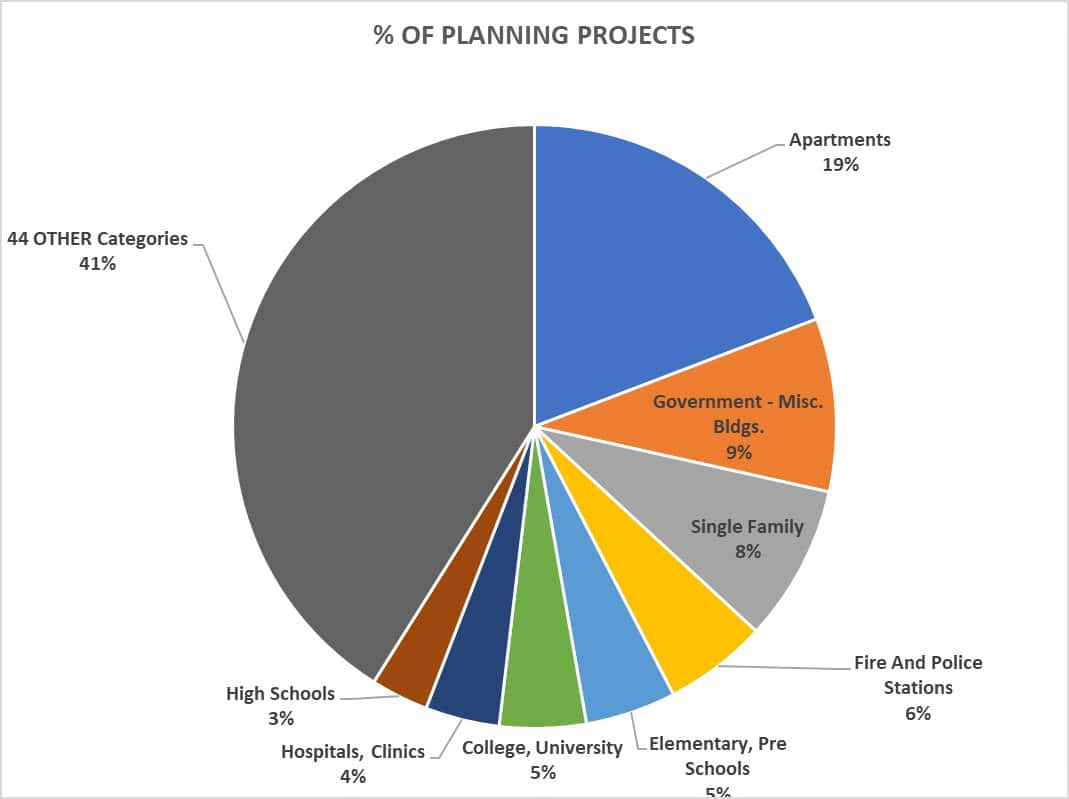 Source: Accountability Information Management, Inc., data based on ConstructConnect results for "medicine cabinet" spec.
Furthermore, there are 346 architects connected with the 8,786 projects valued at $5 billion! Here are the main firms that controlling those projects for your review and discussion:
HOK – Los Angeles
Callison RTKL Associates Inc. – Dallas
Thalden-Boyd Architects
Woods Bagot – San Francisco Office
LS3P Associates Ltd. / Wilmington
MSA Architects
Page Southerland Page / Dallas
CSO Architects
Dwell Design Studio
Merriman Anderson Architects Inc.
Polt Design Group
Kalin Associates
Steinberg Hart Architects / Los Angeles
Now all you have to do is target them! The KBIS marketplace is extremely competitive. As manufacturers fight for market share, it is important to understand the battlefield. The architects who specify products for projects are one of the many battlefields that a manufacturer has to tackle. Information — gathering it, understanding it and most importantly, using it — is essential to winning your battle. That's why I asked AIM to conduct this research. For more information on the battlefields in which you compete, visit their website, where they have many reports on various markets to help you win your battles.
Delaney Hardware
Delaney delivers exceptional service, accurate and on-time deliveries with superior value hardware for residential homes, multi-family buildings and commercial projects. Delaney Hardware was Founded by Michael O'Bryan in 1992 and operated out of the basement of his home in Cumming, GA. Delaney now serves over 4,000 retail dealers in the US from their 80,000+ square foot facility with multi-million dollars of stocked premium hardware. Visit https://delaneyhardware.com/ to learn more.
Viega
Viega has become an international market leader with 10 locations and over 4,000 employees worldwide. Their passion for quality and excellence stems from "family." They believe employees make Viega what it is and are dedicated to their individual success. Viega has received more than 100 awards for design. As a leader in innovative plumbing technology, Viega has a long track record of first-time patent applications. They push the boundaries of plumbing technology with new solutions, improved techniques, and engineered systems provide the market with options that save time and expense. Visit https://www.viega.us/en/homepage.html to learn more.
TOTO
This is one of the strongest brands in the marketplace, and their booth showed it. They also run one of the most successful spiff programs (http://totorewards.com/homepage.html) in the industry. In fact, everything you would want to know about them is in their 60-page Integrated 2019 report, perhaps best summed up by the first "words of our founder" – Kindness must always come first. They manufacture products like their Neorest® collection, Washlet+, and a wide variety of faucets and showers all of which take those words in spirit and execution.
Wood Works
Wood WORKS! (known as cecobois in Quebec) is a Canadian Wood Council program, which is industry led and is intended to help increase the use of wood in non-residential, mid-rise and tall building markets in Canada. The initiative seeks to build proficiency in using wood through training, networking and direct technical support. They have many publications and are probably a media outlet in and of themselves.  Visit http://wood-works.ca/ to learn more.
Rosenburg Forest Products
This is a closely held forest products company building value with timberland, safe and efficient manufacturing and passionate, capable people. The company markets quality products through a variety of channels which include: Wholesale and Industrial Distributors, National Home Centers, Original Equipment Manufacturers (OEMs), Dealers (Pro Yards), Buying Groups and Custom Laminators and Panelizers. They are vertically integrated with timberlands and facilities across North America. Visit https://www.roseburg.com/ to learn more.
Elkay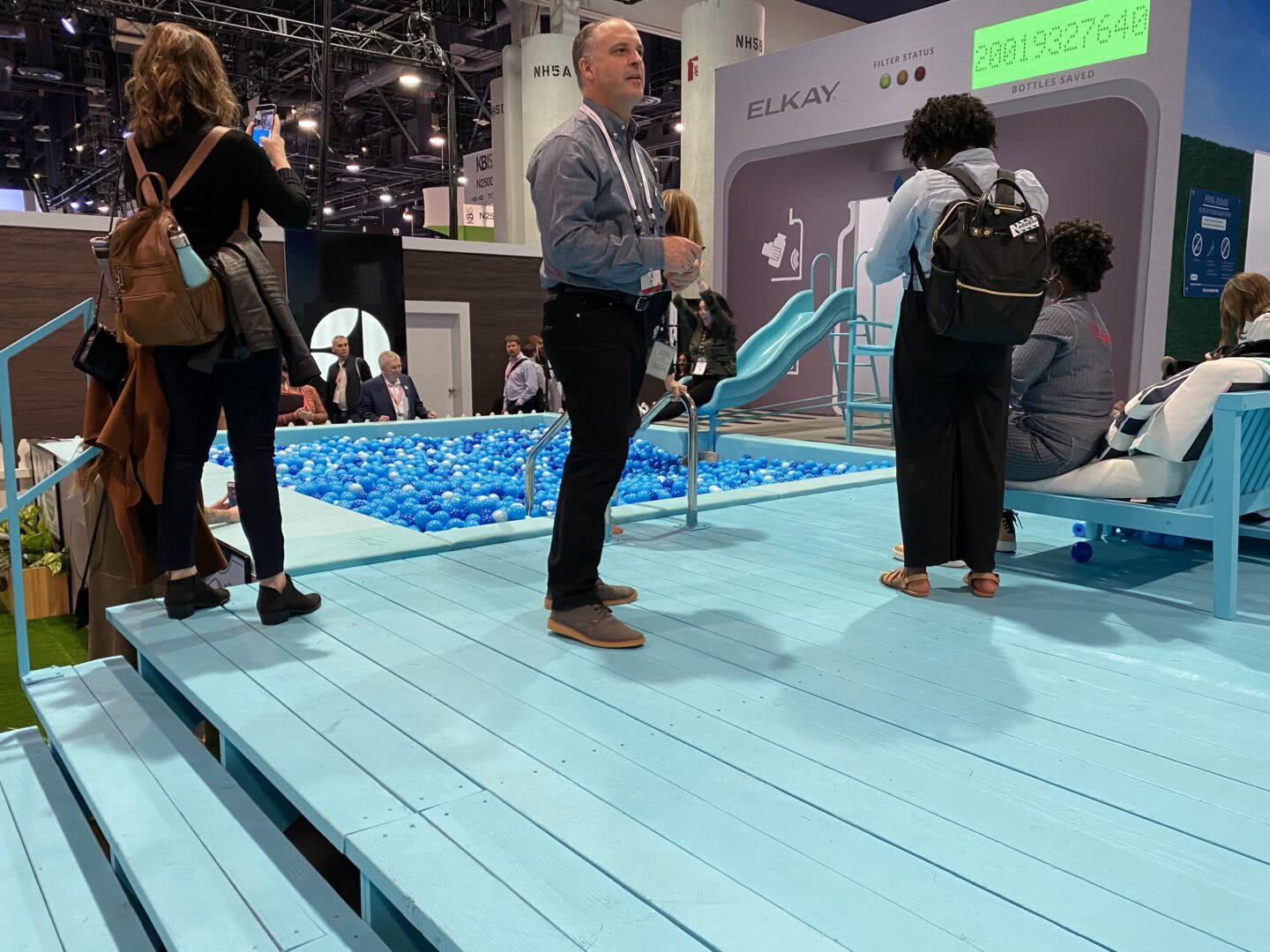 They truly had "best of show" with an amazing journey throughout the Elkay world. The Elkay Companies are headquartered in Oak Brook, IL, with manufacturing facilities located across the US and international operating facilities in China and Mexico.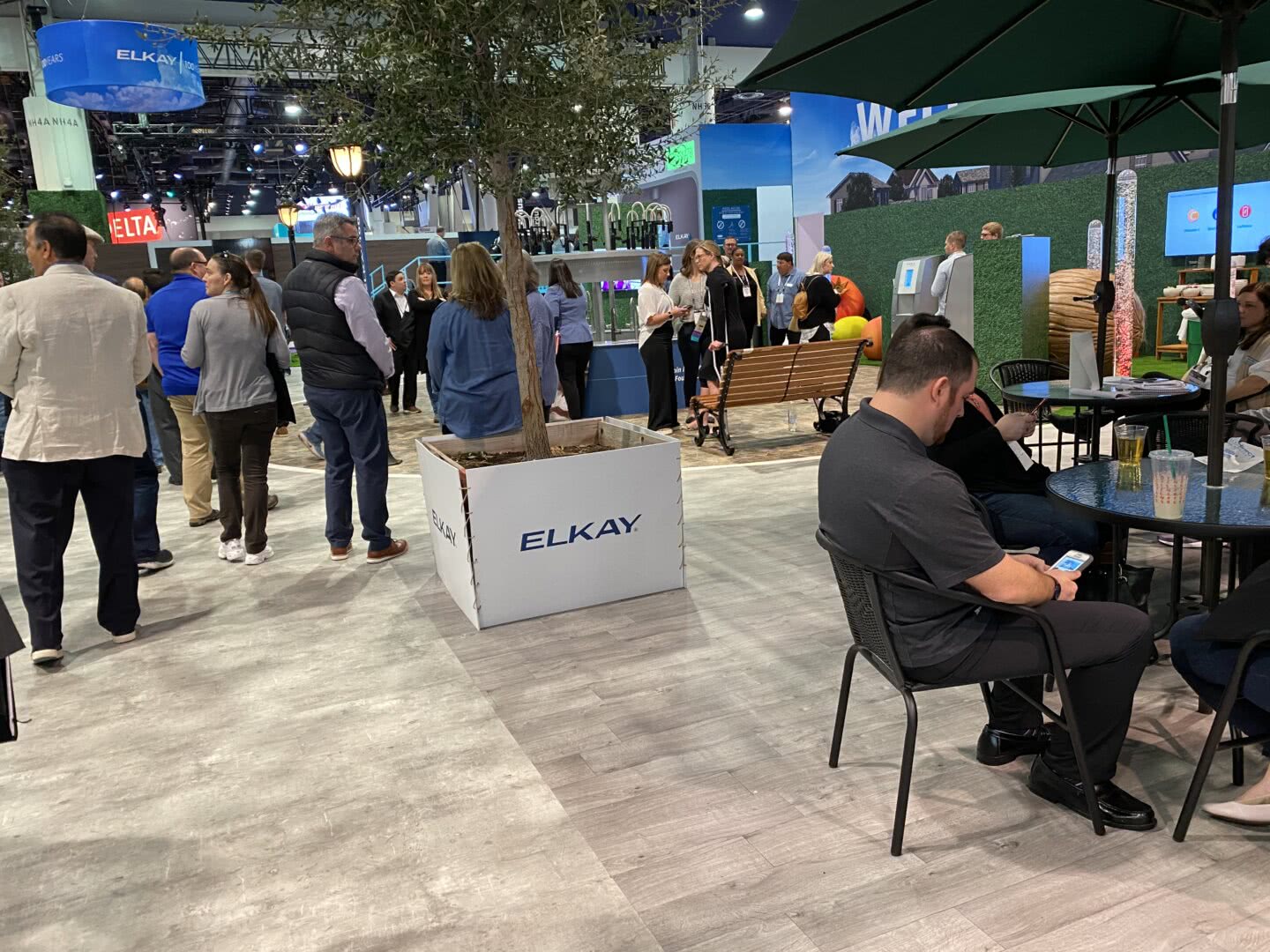 More than 2,600 employees around the globe call Elkay home, working together to serve a wide array of customers for plumbing, commercial, industrial, retail and foodservice goods and services. As part of their booth, you could "slide" in a pool filled with plastic balls. Visit https://corporate.elkay.com/en.html to learn more.
Conclusion
Whew. By the time I got to my Wednesday 3PM session with a packed room of designers, architects, remodelers, showroom consultants and others on Making More Sense of Social Media, I had a lot of knowledge to share with the group. It was an intense, eager discussion about these channels, and I learned a lot from them as well.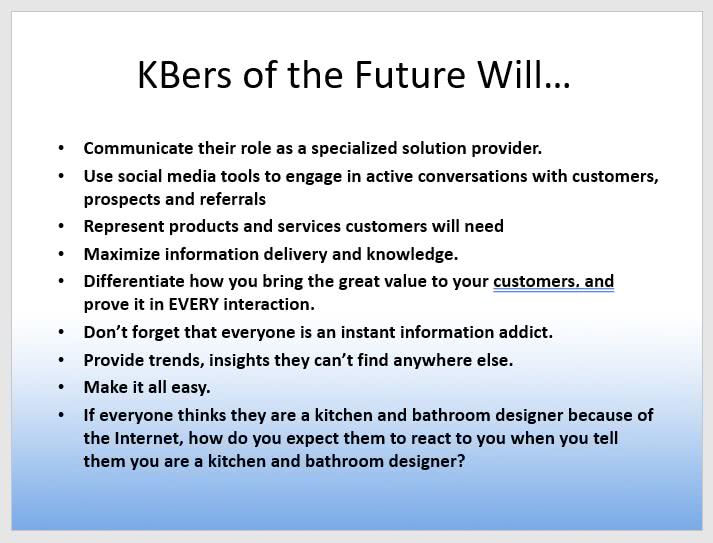 One of the takeaways I left with the group is shown on the left. This slide encourages the attendees to take charge of their "social media" efforts.
For example, what I heard from the manufacturers was that "engagement" was most important in their social media efforts. A lot of talk goes on about engagement, but I urged my audience to define it for themselves. Does it mean just "liking" something? Or does it mean placing an order? Does engagement mean carrying on an argument on Twitter? Or listening and then doing something?
The last bullet point applies not only to my audience, but to the manufacturers themselves. Simply substitute your own product if you are a manufacturer with something like this: "If everyone can buy or specify a __________ because of the Internet, how do you expect them to react to you when you tell them you are a manufacturer of _________?"
It's a battle for sure!
Thank you for reading my guest blog. It was a privilege to do this for KB-Resource.com, an increasingly relevant media outlet in this world of content! And please join me each second Tuesday for my online webinars!