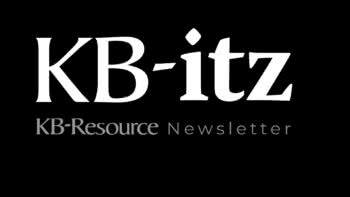 Issue 34
The resource design professionals depend on
Issue #34 | August 2022
Grass America has launched the electronically-assisted Sensomatic system for ease of opening and closing handle-free drawers, along with the mechanical Tipmatic Soft-Close system which is compatible with the company's Dynapro, Vionaro, and Nova Pro Scala drawer systems.
A recent white paper developed by Luxury Institute in partnership with DataLucent exposes the most common critical data myths and corresponding truths that are pervasive among brand executives and impede the development of customer data strategies and tactics intended to drive success.
The new Terra Bluffs assisted living and memory care senior community will combine an incredible location with the very best in senior services and care. Thoughtfully designed, the development offers a variety of in-demand indoor and outdoor amenities.
The National Trust for Historic Preservation welcomes seven sites to its prestigious Historic Artists' Homes and Studios (HAHS) program. These preserved homes and studios represent American artists from historically underrepresent groups who have contributed to the rich diversity of our America's artistic legacy.
More than 50,000 trained semiconductor engineers will be needed in the U.S. within the next five years to meet rapidly growing market demands. In answer to this need, Purdue University recently launched a comprehensive set of interdisciplinary degrees and credentials in semiconductors and microelectronics.