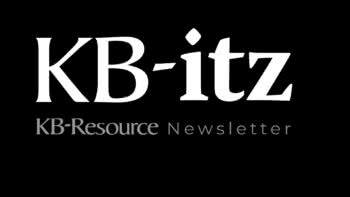 Issue 37
The resource design professionals depend on
Issue #37 | December 2022
The Migliore+Servetto studio, internationally known for excellence in exhibition design and the design of communication spaces, was chosen by Generali Group to design the new headquarters of The Human Safety Net. The includes the Interior, Exhibition and Multimedia Design of the third floor and the reception spaces on the ground floor of the Procuratie Vecchie in Piazza San Marco, with artistic direction by Davide Rampello.
In celebration of Japan's unceasingly beautiful aesthetic, several new creations and exhibits pay homage to its enduring and timeless elegance. From lanterns inspired by Senkō Hanabi (hand-held fireworks), to a freestanding bathtub paying tribute to Japan's sought-after onsen baths, to kinetic sculptures and more, these soothing works will lend a bit of zen to your world.
Recognized industry leaders and innovators in the kitchen space – Sub-Zero, Wolf, and Cove – named the winners in their 2019-2021 Kitchen Design Contest. The 28 finalists and one student winner were announced at the Winners' Summit and Gala after a thorough evaluation of more than 1,700 entries.
Move over Pluto – Jupiter, Neptune and Saturn are the latest color-shifting hues to join Bendheim's line of Optichroic® dichroic architectural glass. Innately interactive, Optichroic changes colors when viewed from different angles, giving architects and interior designers new ways to create dynamic light and color effects.
Registration is open for "A Designer's Blueprint for What People Want in Their Homes," a free webinar designed to help architects and designers attract new customers and increase sales. The AIA, IDCEC and NKBA approved course shares insights from homeowner research about today's "must have" residential design features and takes place December 7, 2022 at 11:00 am EST. Register today!