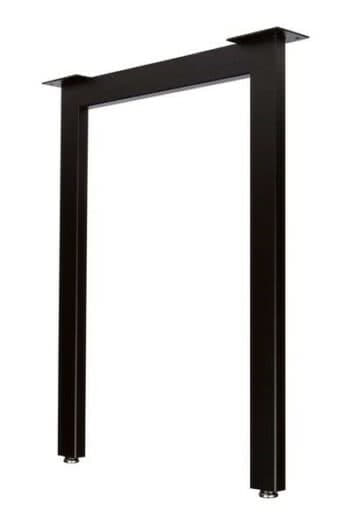 Give Your Tables Some Dual Rectangular Legs to Stand On and Stand Out!
Mockett's Dual Rectangular Table Leg set will give your furniture the beautiful finishing touch it deserves. Designed by Nancy Montgomery, Los Angeles, California, the table leg set is strikingly simple. TL37B is a highly versatile, modern twin table leg that will fit into any design landscape. Its slender figure consists of two rectangular legs that stand 27 7/16″ high with a 22 1/16″ stretcher between them.
It's striking beauty by virtue of its earnest simplicity gives it the versatility needed to blend with any design style and give it a wonderful contemporary accent. Easy to mount with two top plates. With a 400 lb weight capacity for each leg set, the TL37B is the perfect choice for high-end workstations, home offices, executive desks, or even dining room tables.
About Doug Mockett & Company
Founded in 1980, Doug Mockett & Company is the leader in innovative furniture components and architectural hardware, providing "Fine Architectural Hardware for Your Fine Furniture™".  For more information, visit www.mockett.com.