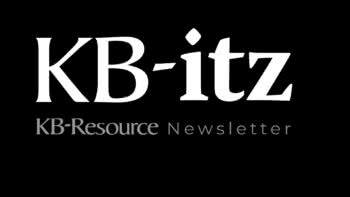 Issue 3
The resource design professionals depend on
Issue #3 | February 2021
Bathroom renovations continue to be one of the top improvements made in both residential and commercial settings, but wall renovation choices are often limited to beautiful, yet expensive materials like marble or lower-cost, unattractive solutions like metal shower units.
Enjoy our EXCLUSIVE in depth interview with Carrie Smith who is the Senior VP at Howard's in Southern California and gain insights you can use in your own organizations!
The shower is one of the most important places in the bathroom, but we do not often think about it until we need to use it. For people with limited mobility, showering in a poorly equipped bathroom can be a challenging, arduous task.
Duravit USA launches SensoWash® Starck f. Designed by Philippe Starck, the striking minimalist design of this new shower-toilet expands Duravit's Industry-leading SensoWash® offerings, allowing for greater design flexibility.
Viewrail FLIGHT floating stairs are a customized modern floating stair system that creates a light-filled, airy open space to replace a typical drywall box filled with stairs.
"Livable luxury" is the driving motto for the talented, all-woman team at Ellwood Interiors. Two recent Ellwood projects included a mix of Hammerton Signature and Hammerton Studio fixtures.