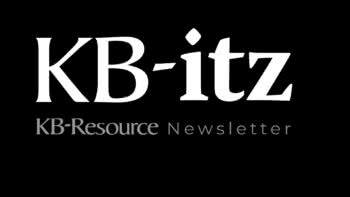 Issue 9
The resource design professionals depend on
Issue #9 | May 2021
Gerber's three new styles of floor mount tub fillers work well with the aesthetic of any space and provide style with substance as a perfect statement piece to pair with freestanding tubs.
When it comes to designing accessible, ADA-compliant restrooms, the faucet is one of the most important pieces in the puzzle.
Jared Rosenthal, Founder and CEO of Health Street, discusses how background checks in construction and manufacturing have changed during COVID-19.
Tanya Woods, AKBD, designer at Xstyles Bath+More in Bloomfield Hills, Michigan helped her client expand a tiny bathroom with the aid of the Geberit in-wall system.
Get ready for summer with the True Residential Slide-Top Beverage Refrigerator with easy-access to icy-cold beverages at home, indoors and out.
CARVART's new modularBATH concept, an all-in-one bathroom system that brings CARVART's collection of commercial bath products including cubicles, integrated sinks, wall cladding, and lockers, together with its new integrated plumbing system, creates one comprehensive, pre-fabricated solution.