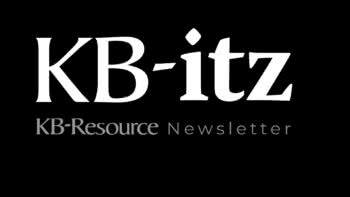 Issue 43
The resource design professionals depend on
Issue #43 | June 2023
Expanding on its innovative Elemental collection of sinks, wood drawers and stone, steel and wood shelving, Stone Forest has introduced Elemental FACET, a line of designer-inspired fittings. The fittings are designed to add a touch of luxury to Elemental's nature-based bath components and are available in a variety of high-end finishes, including aged brass, polished nickel, graphite and matte black.
Dunn-Edwards has unveiled its new hand-picked New Neutrals Color Collection featuring 160 versatile hues. Hand-selected with livable colors in mind, the New Neutrals collection offers an array of understated yet welcoming browns and grays that create a sense of peace, tranquility and timelessness.
An established leader in interior RV components, Genesis Products has teamed up with Camping World to help RV owners easily and inexpensively transform dated or worn interiors. Genesis' curated REVIVE collection includes wallboard and cabinet kits, cabinet doors, hardware options and backsplashes which are easy to install and made to withstand life on-the-road. RV owners can preview the REVIVE collection online at CampingWorld.com or in-person at ten of Camping World's in-store design center locations across the country.
Manufacturer and distributor of industrial wood products, MJB Wood Group, LLC has recently opened facilities in Mexico City and Puebla, Mexico. The two locations, along with MJB's other four Mexico facilities, are strategically located near ports and major transportation hubs to support North American manufacturers who nearshore operations to Mexico.
The Kitchen Cabinet Manufacturers Association (KCMA) recently inducted three new member companies. A champion for advocacy, leadership, and quality in the North American cabinet industry, KCMA was proud to welcome RealView ProKitchen Software, RT Machine Company, and Starved Rock Wood Products to the organization. Each company brings a unique product offering and business philosophy that will further strengthen KCMA's community of cabinet manufacturers nationwide.